More about Allison Weatherly, Designer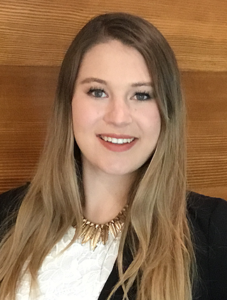 Allison is a student member of ASID. She holds a Bachelors degree in Civil Engineering from the University of Nebraska Lincoln. She is currently working on an Associates degree in Interior Design from Metropolitan Community College.
Her skills include Drafting, AutoCAD, and envisioning the whole expanse of a project. She is skilled in helping the client visualize their desires and in selecting materials that bring it to life.
"I love the fact that every project is different," she says. "I love working with a client and seeing them fall in love with their space again. I love being creative and finding new ideas."
In her time away from work, she enjoys being active and spending time outdoors with her husband, Blake, and their puppy, Tobey. Together, they love to go to the lake to water ski and kayak. They also enjoy lounging on the couch to watch a good movie.