More about Sarah Lynn Kathol, Designer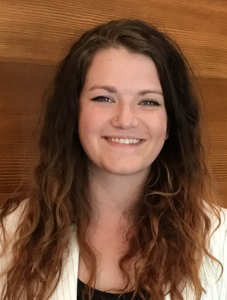 Sarah is an Allied member of ASID.  She holds a Bachelors degree in Interior Design from University of Nebraska -Lincoln. During her time as a student, she participated in a study program in Paris.
Among her strengths are Revit, material selections, relating to clients, visualizing the end result and creating an entire space based upon one element. Sarah worked in the tile industry prior to coming to The Designers. 
"I love creating works of art specific to each client, turning a house into a beautiful and functional home," she says."Or, designing a Hotel as a stunning place to visit. I just like how each project has its own potential to become something wonderful and unique."
In her down time, Sarah enjoys playing sand volleyball, playing fetch with her cat, and taking road trips.