Tuscany Inspired Family Room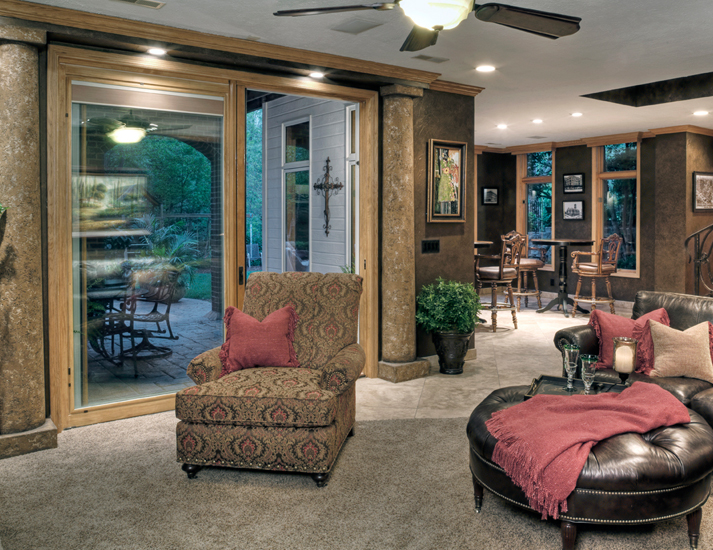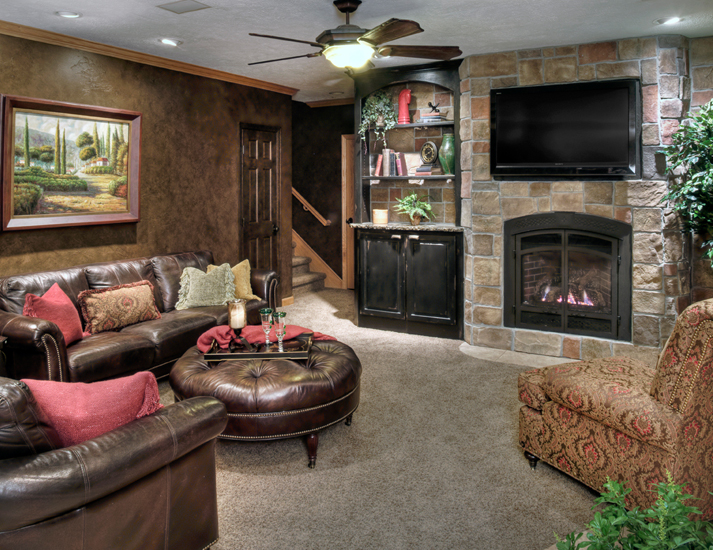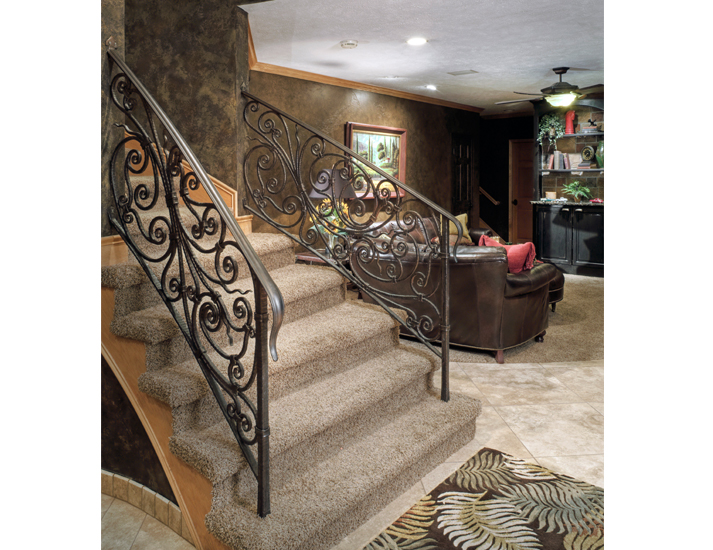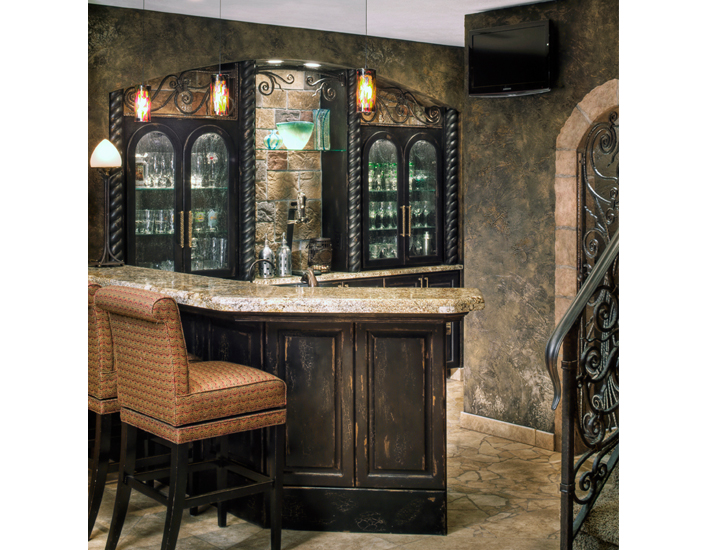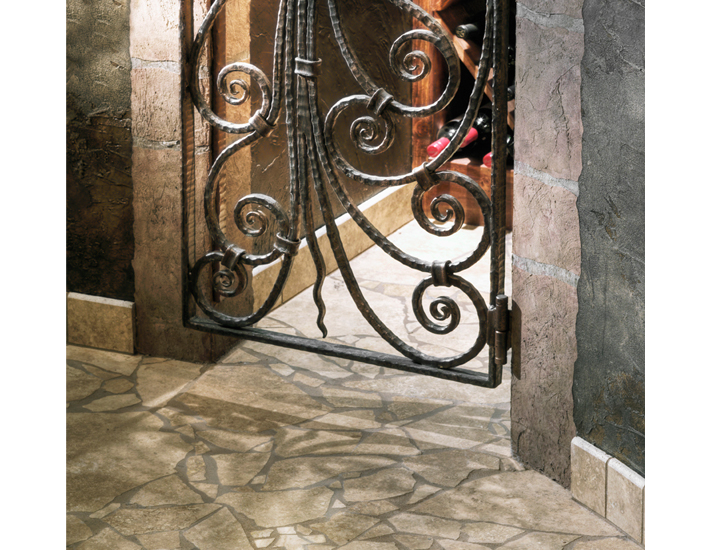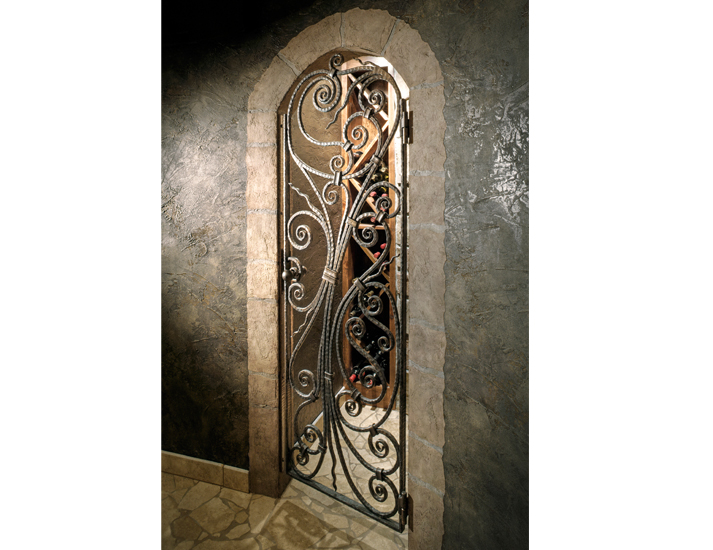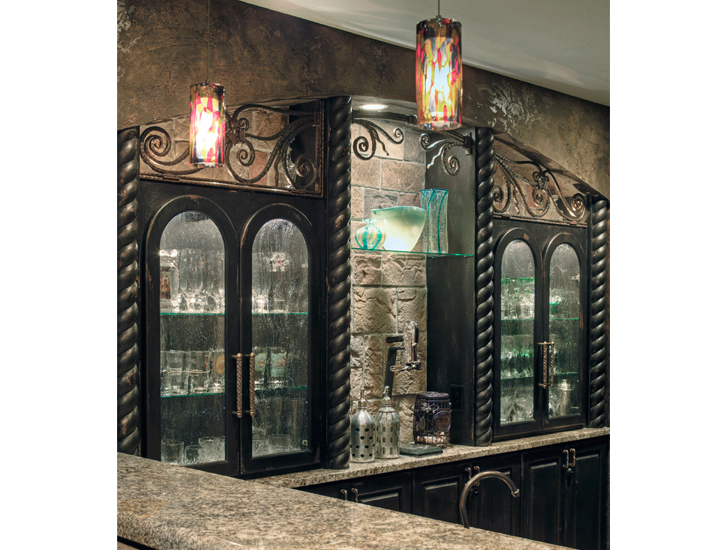 Originally, this familyroom had a green, faux marble tile floor, a fogged-over sliding glass door to a patio and golden oak cabinetry. The space was transformed with budget and a Tuscan-inspired theme in mind.  A new fireplace was added to the family room and vented through the side to the exterior. New bookcases and television cabinetry were finished with black faux wood.
The black finish was picked up in other parts of the room. Preserving the original golden oak cabinets,  a black washed treatment was applied and rubbed off to create a new rustic finish. The new features include the arched iron accent wall, a graceful wrought iron stair rail, and a granite counter top with new pendant lighting.
A hidden space under the stairs was transformed into a wine cellar with a faux stone arch. Lighting, a wine cooler and a wrought iron locking gate was added to match the iron stair railing. Travertine tile that had been honed and filled replaced the existing tile. Remnants of the tile were used behind the bar creating an attractive random pattern.