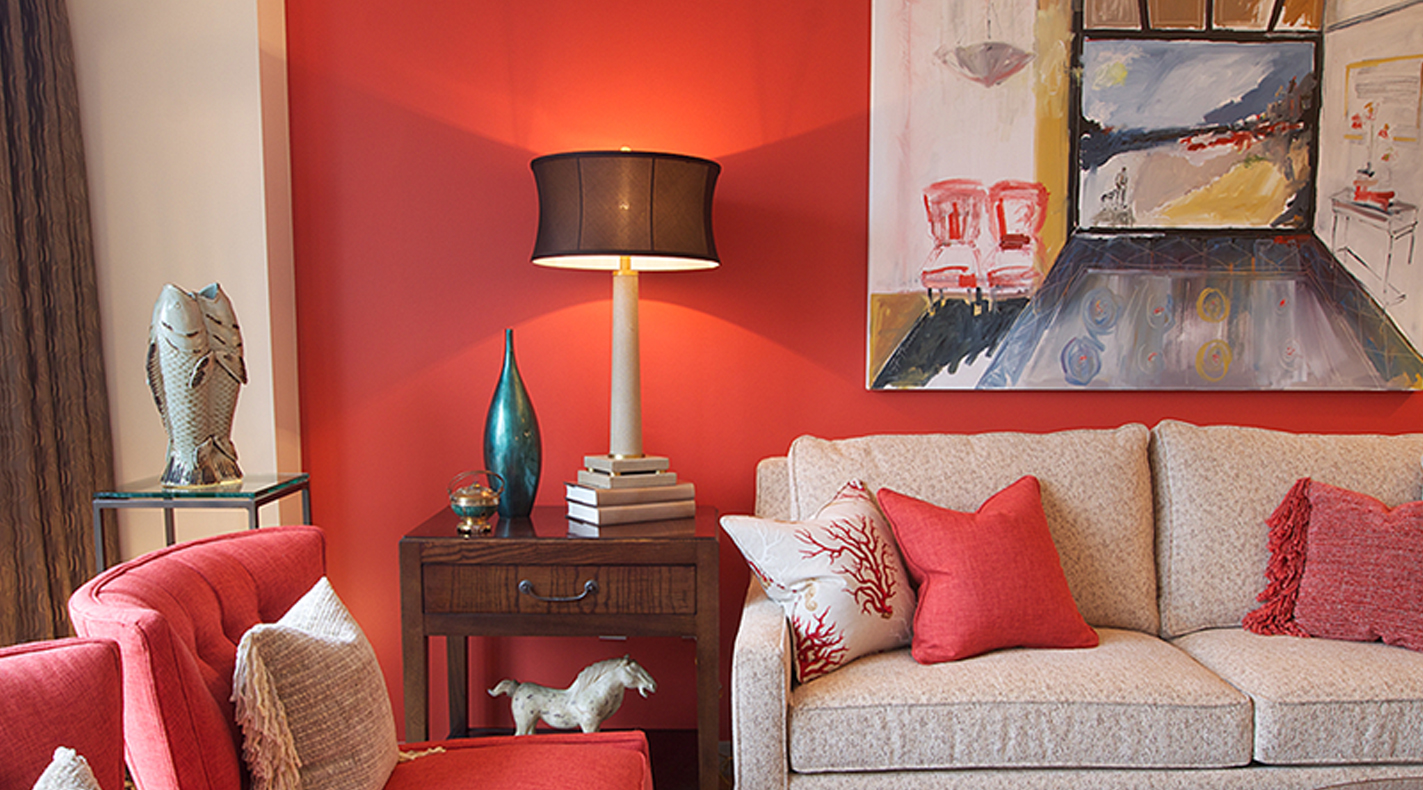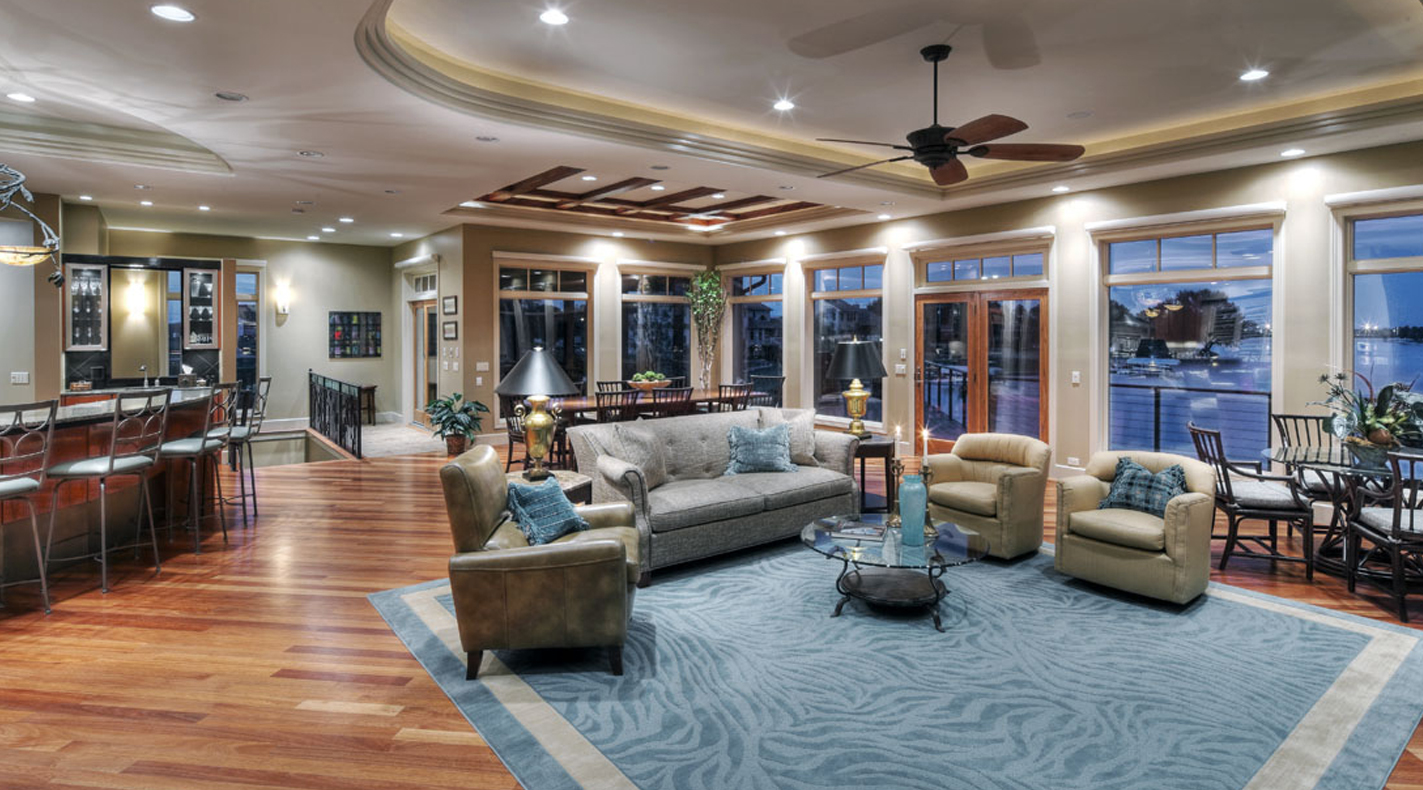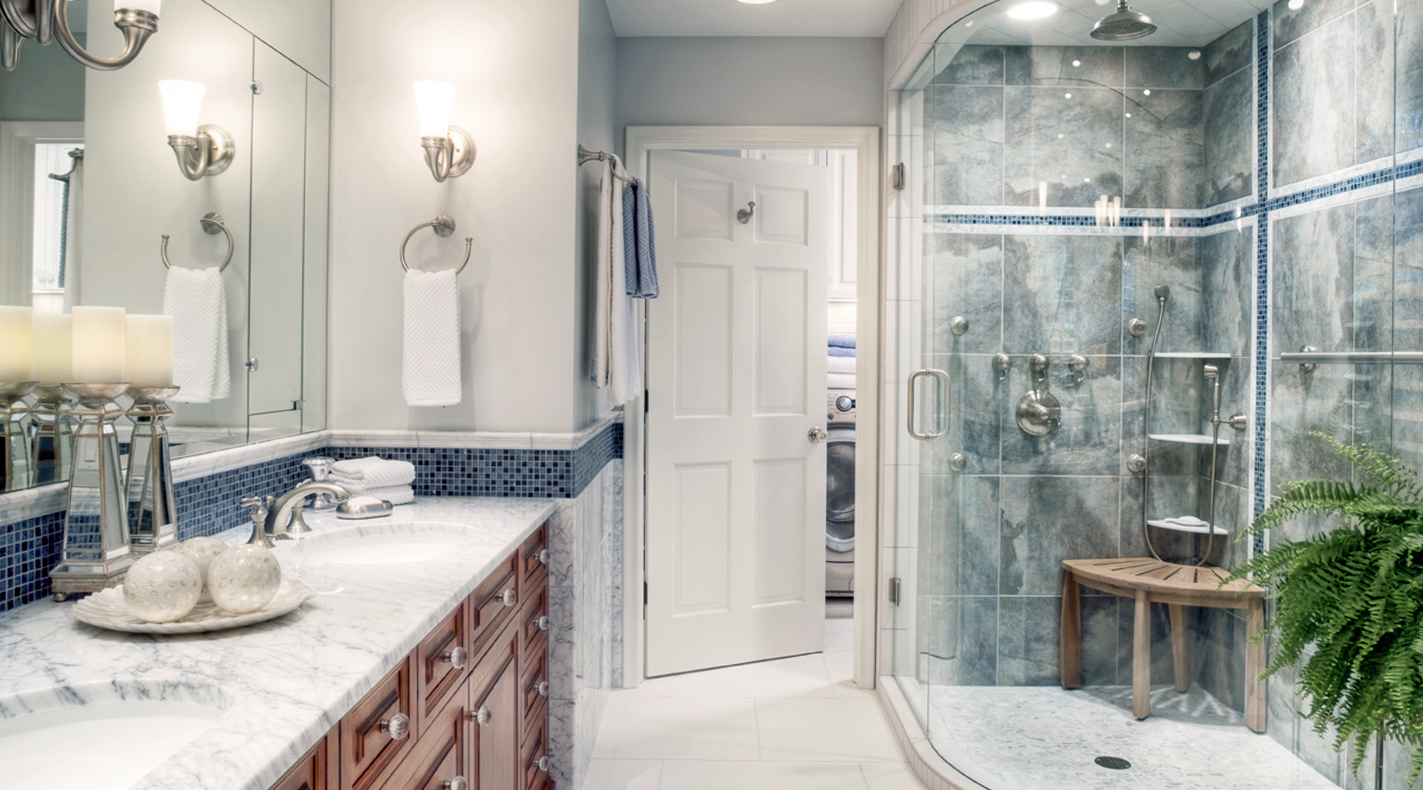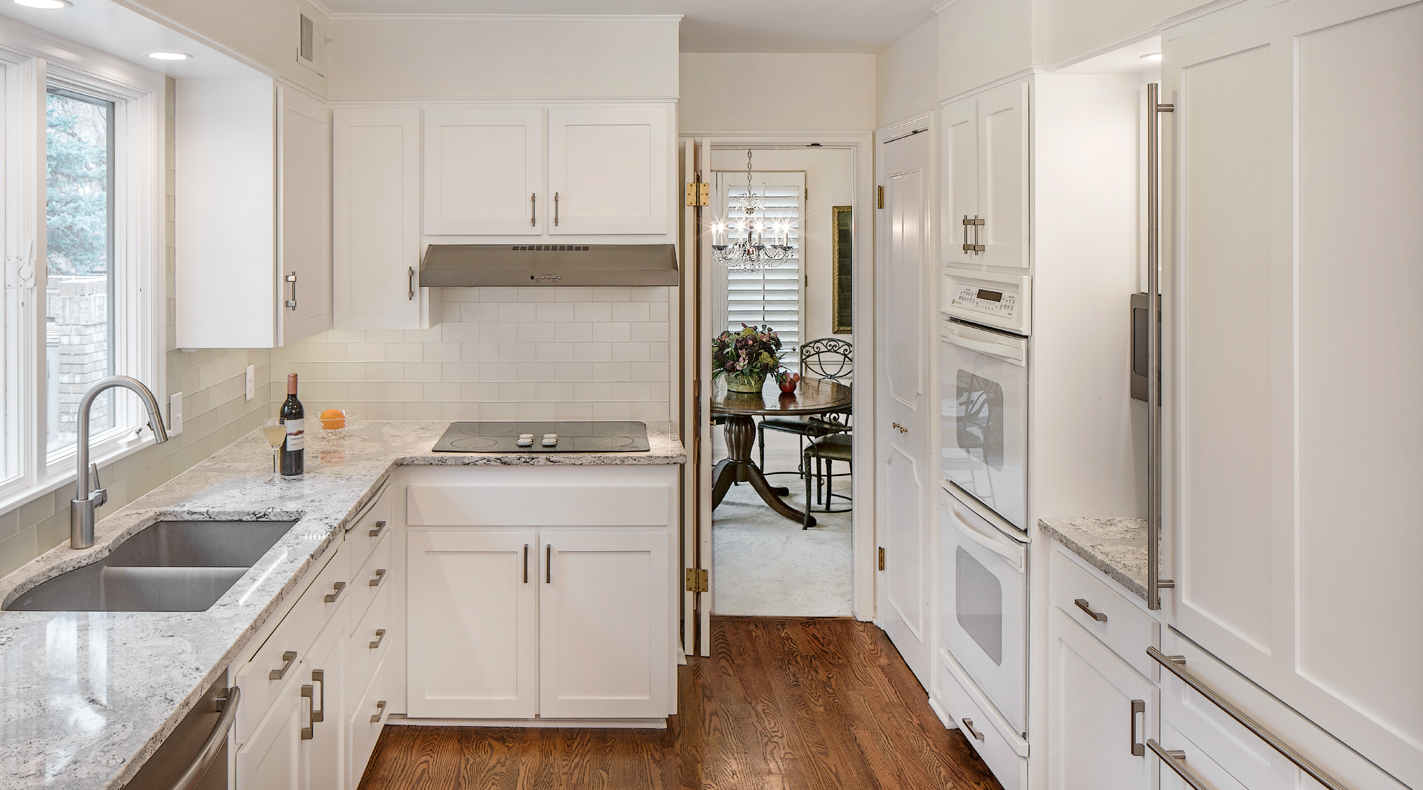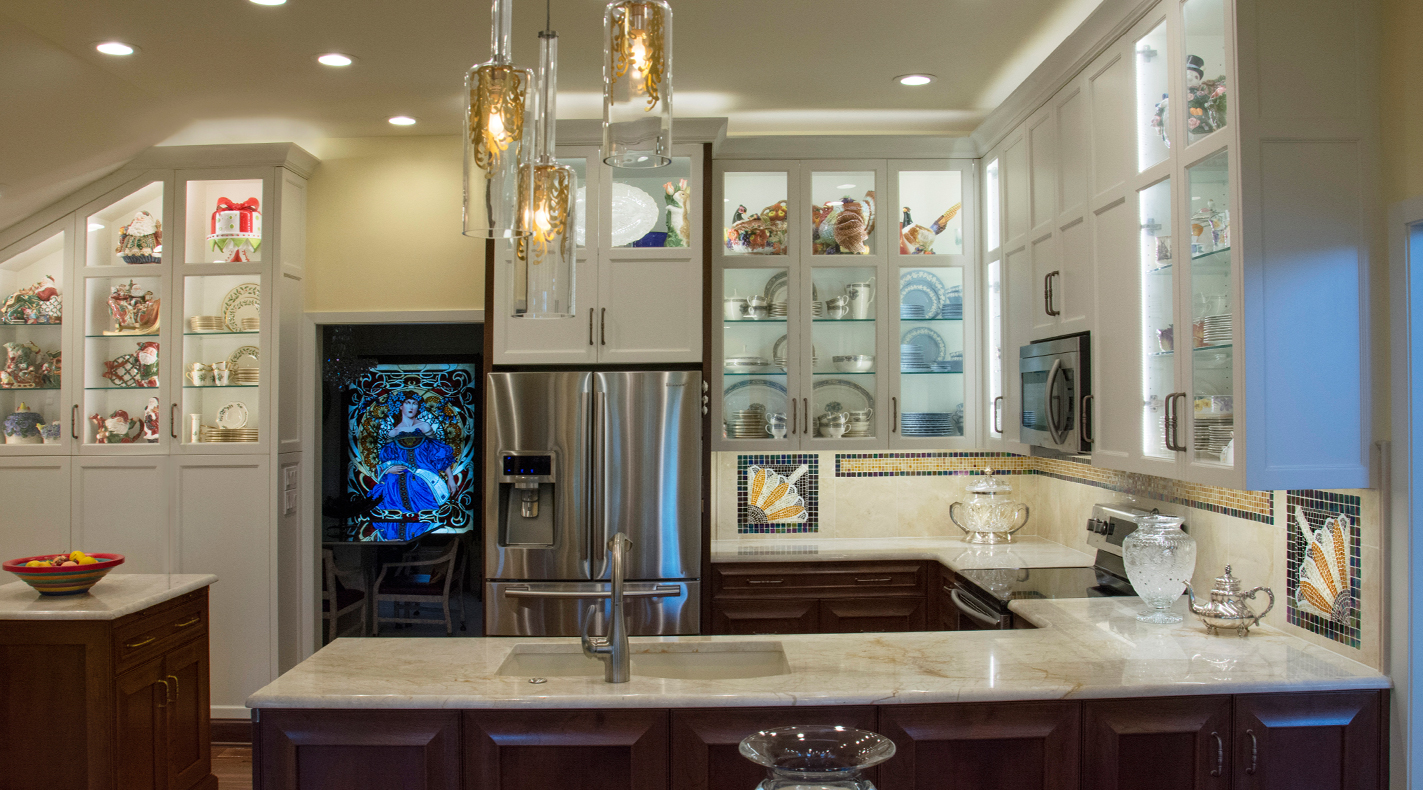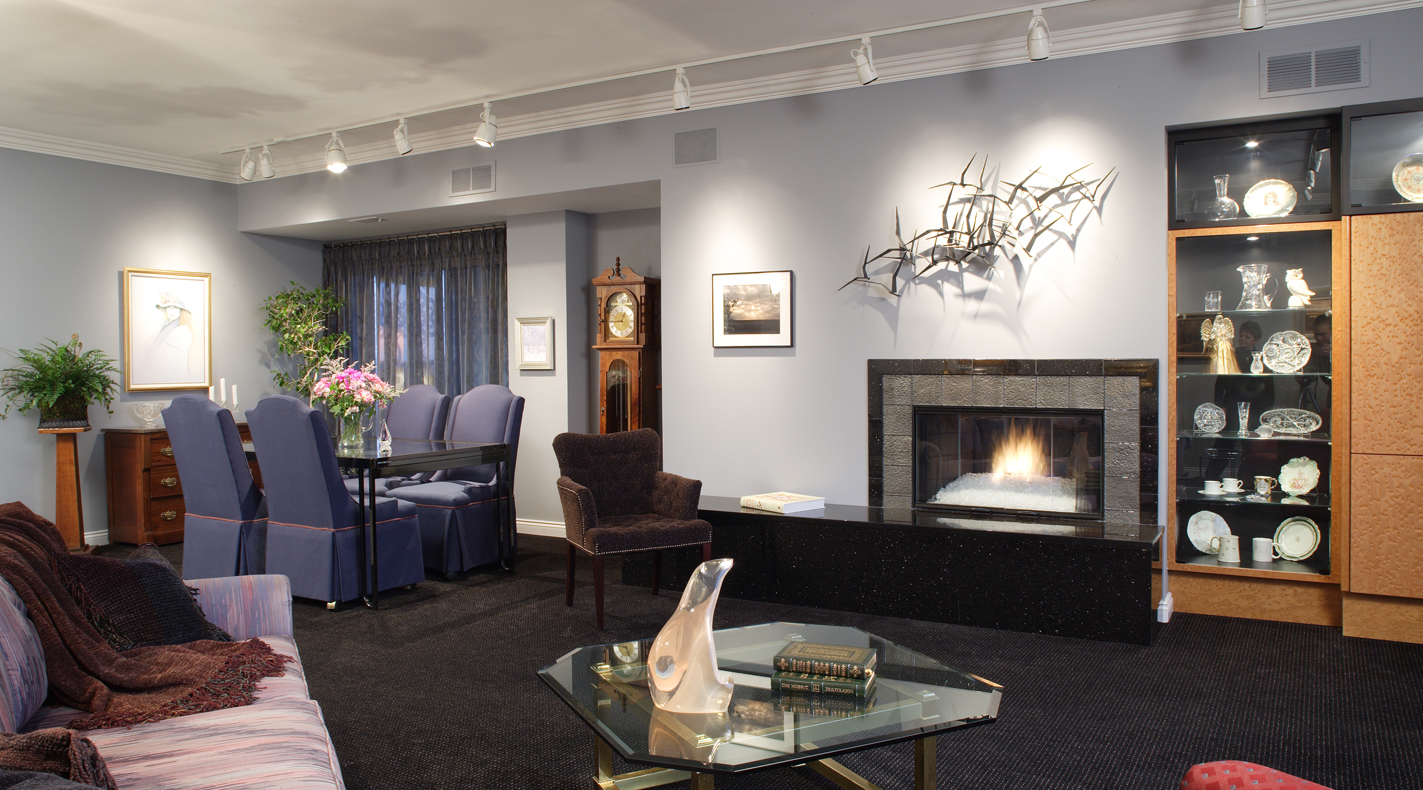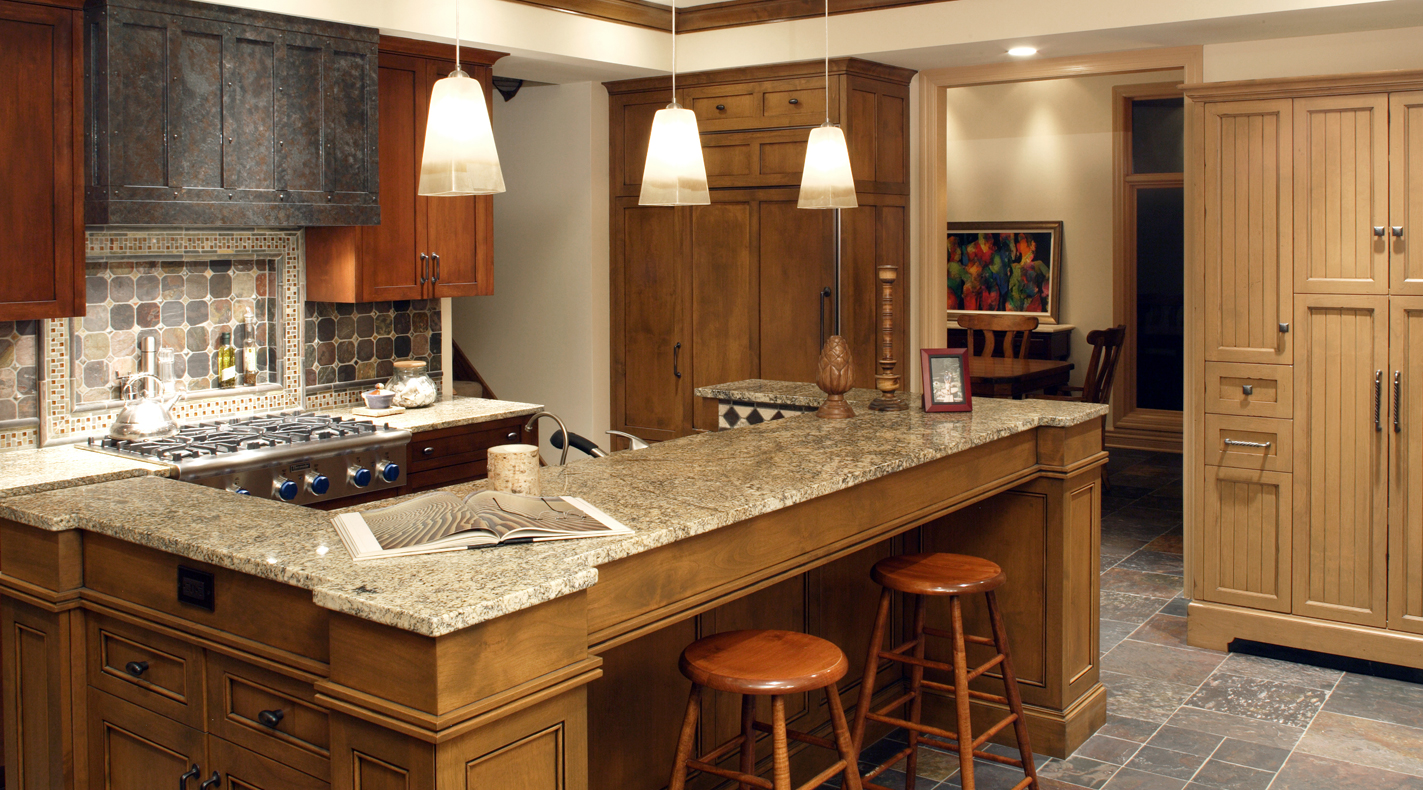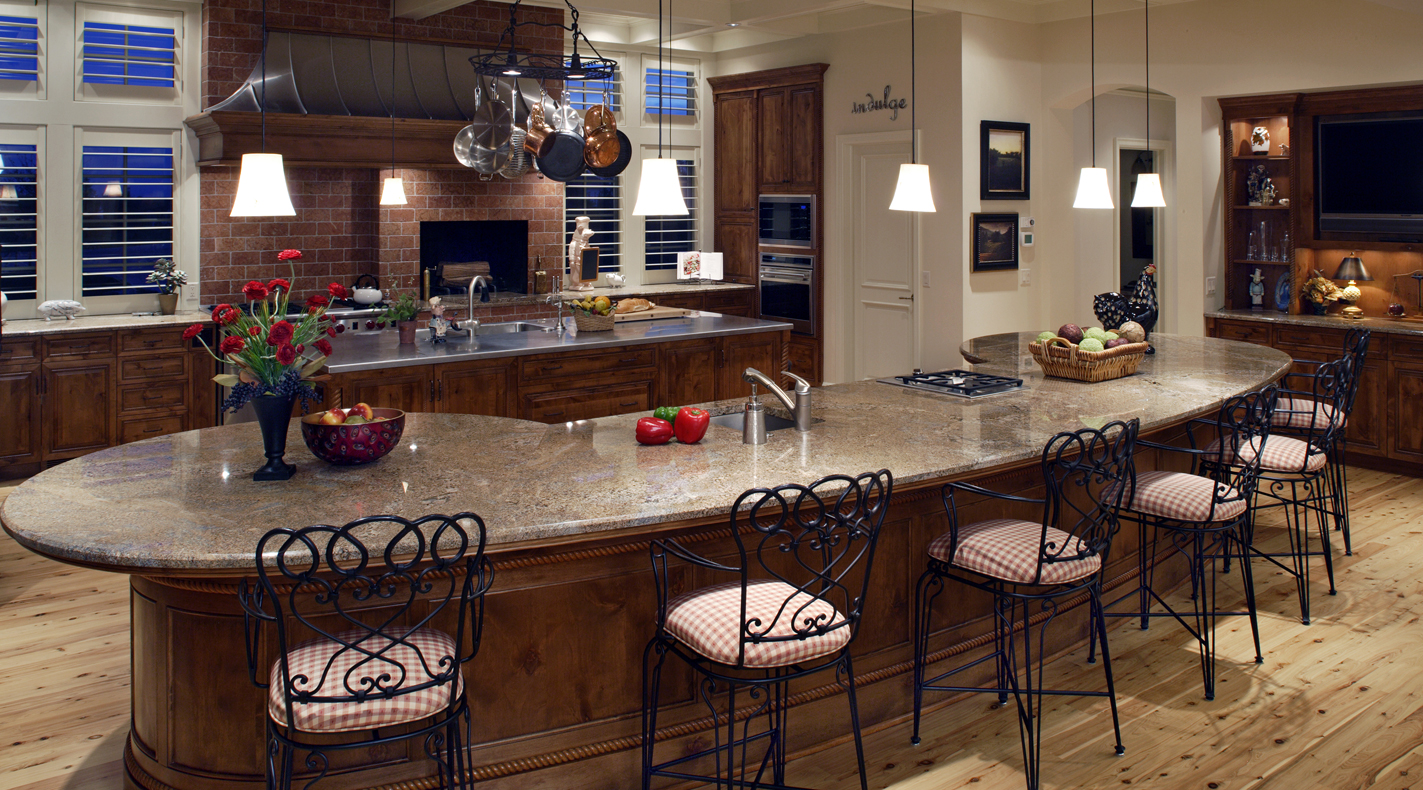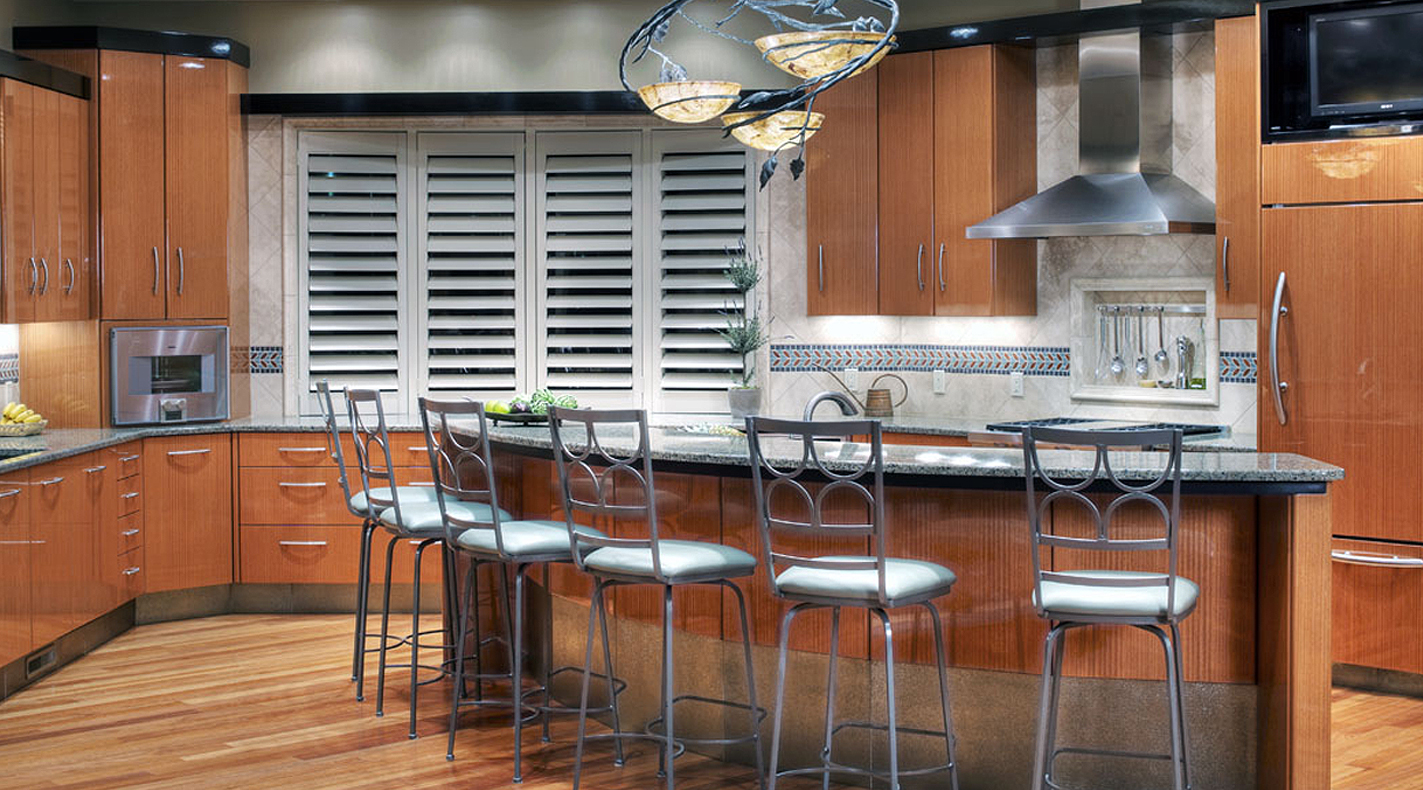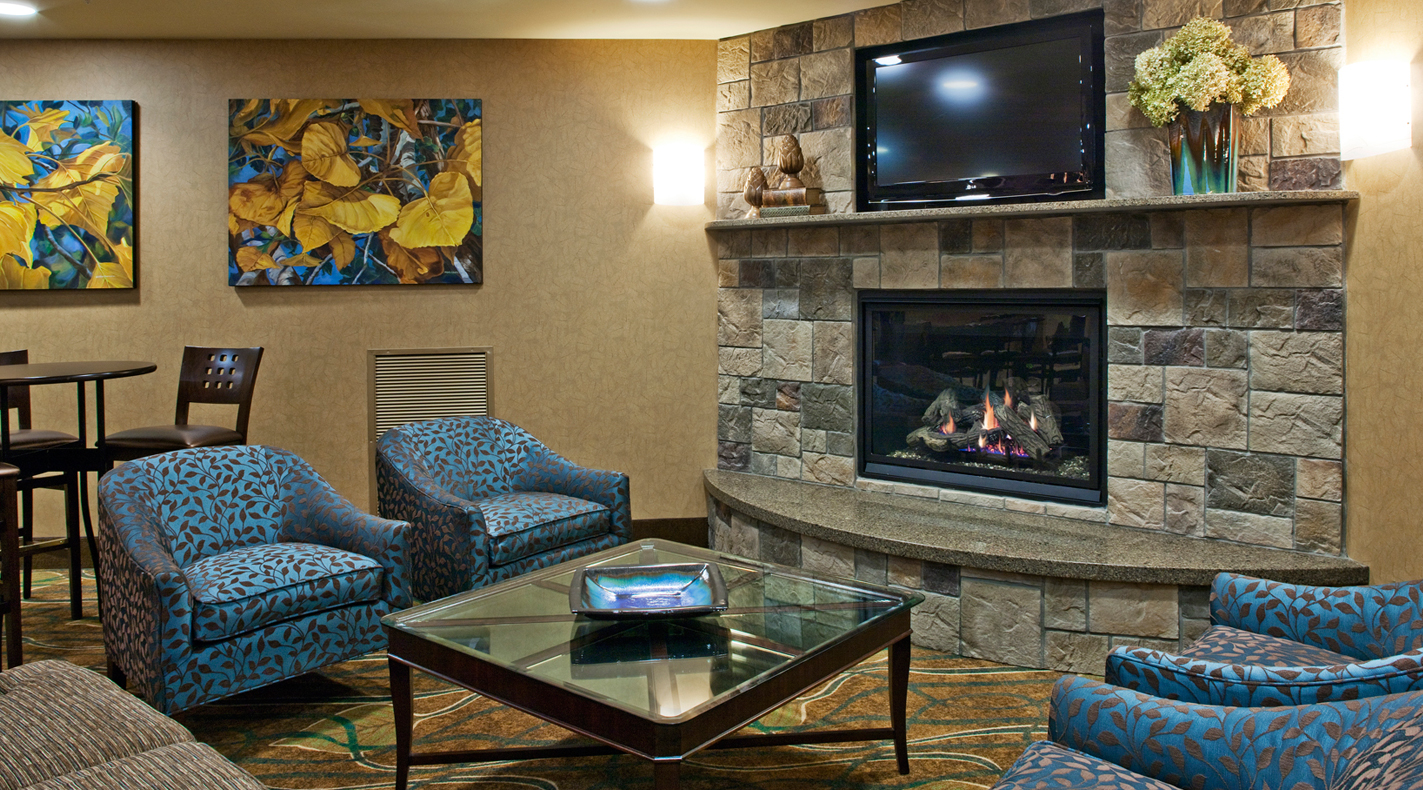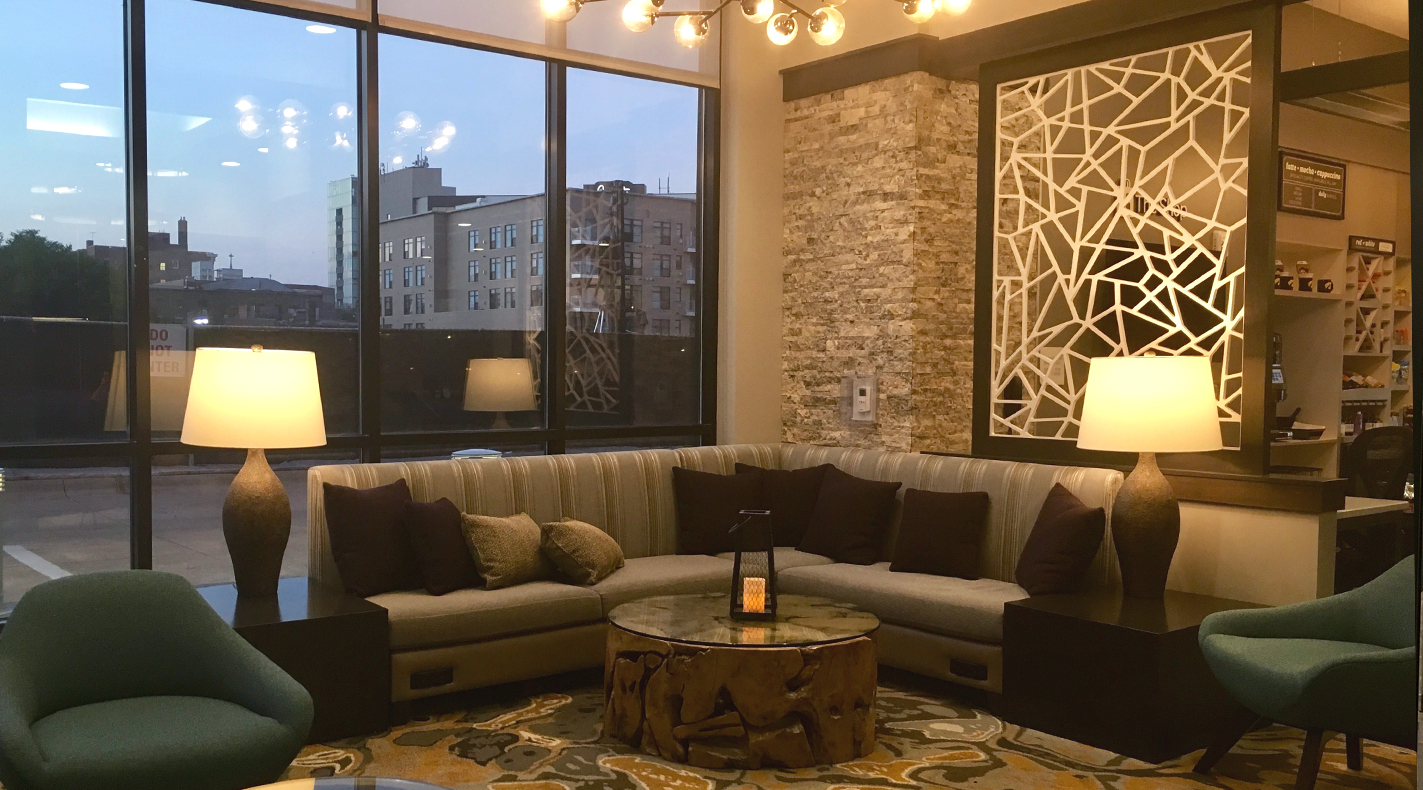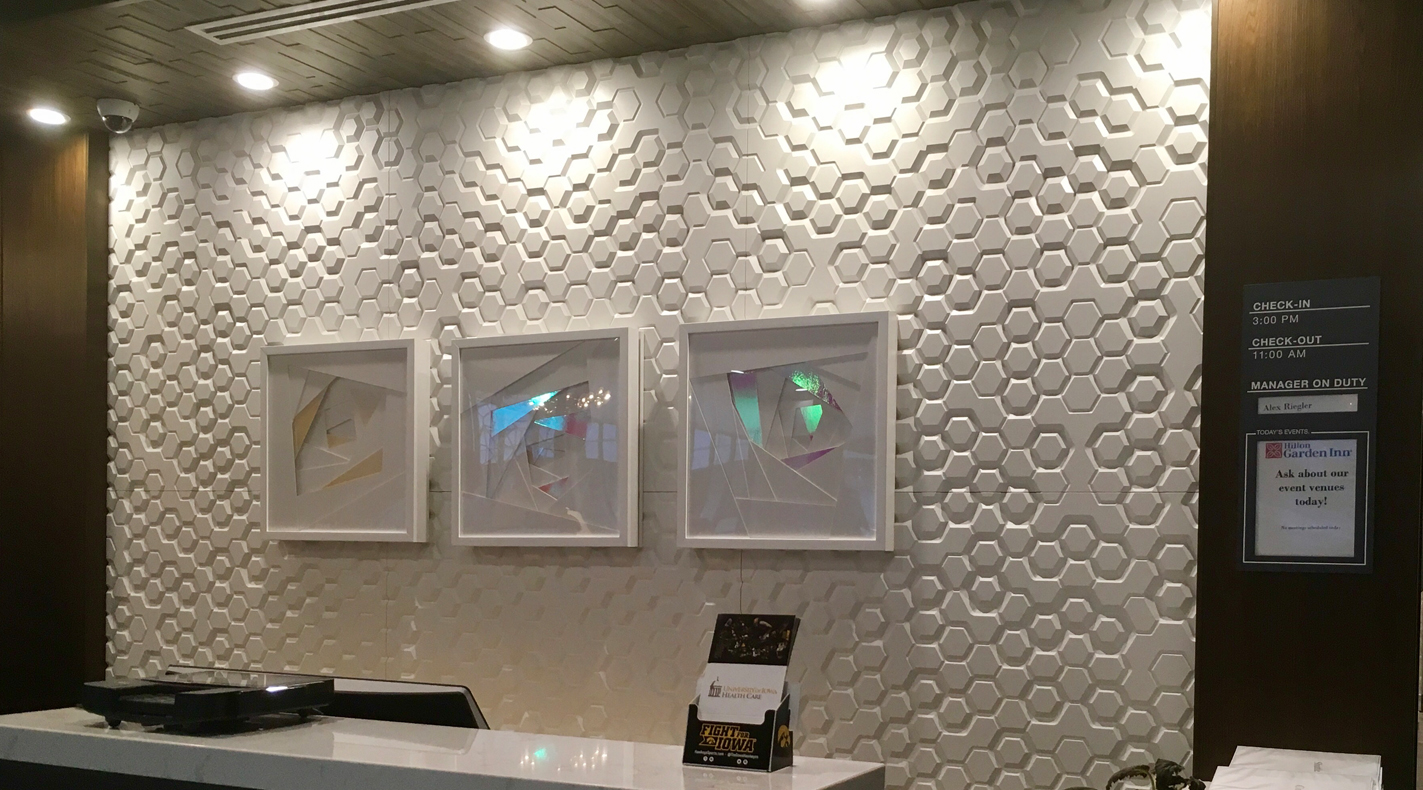 Making Spaces Beautiful
Whether you want your home to be your sanctuary, your castle, or simply to become more functional, The Designers Interior Designers provides the professional services to make your dreams come true. Marilyn S. Hansen, FASID, IIDA, NCDIQ,  founded the company in 1980, and since then, Marilyn and her team have interpreted the preferences of many clients. Whether you are in the design/build phase, need a refresh of your home's interior or have a commercial project in mind, you can count on the experience of Marilyn S. Hansen to create spaces that refresh and inspire.
With a keen eye for what should be done, Marilyn is also an expert in resolving interior design problems. The Designers firm has completed projects in Nebraska, Iowa, Colorado, Oregon, North Carolina, Florida, Wisconsin, Minnesota, Missouri, Kansas, Oklahoma, South Dakota and Illinois.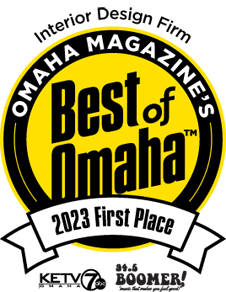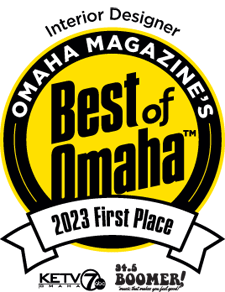 The Designers was voted Best Interior Design Firm in Best of Omaha 2023. Marilyn S. Hansen was voted 2023 Best Interior Designer, an award she has won for the fifth year in a row.
Marilyn S. Hansen's work and the firm's work have each been recognized for residential interior design as well as for commercial interior design. The Designers have completed more than 80 projects in hospitality and commercial interior design, winning awards for many projects.  The Designers specialize in creating timeless, personalized interior designs that reflect the needs and desires of their clients,
The Designers can assist you by customizing new construction as well as remodeling and updating existing spaces.
Call 402-498-8777 today for a consultation.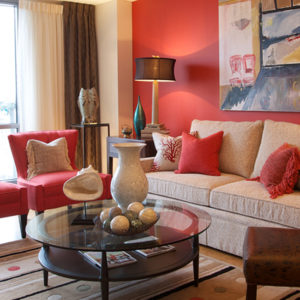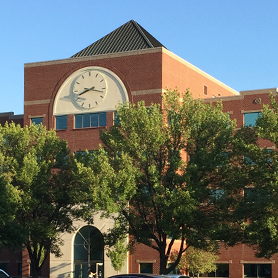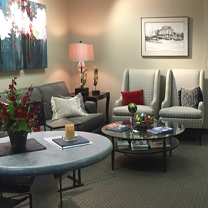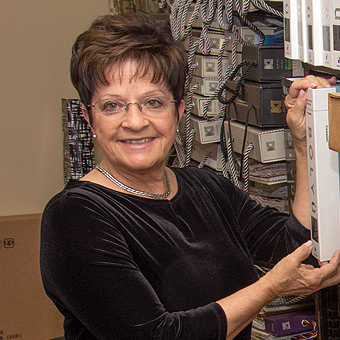 My builder was not listening to me and I was totally frustrated
I've known Marily for 37 years. We gutted a house 28 years ago. My builder was not listening to me and I was totally frustrated. Marilyn took the floor plans home over the weekend and came back with a plan I loved! She did my whole house... To this day I still love it. She recently redid my upstairs again. I am so happy with it. She remained calm at all times and relates well with contractors. She's done two of my offices in Oklahoma and 2 offices in Wichita... sight unseen. She selected accessories and even told us how high to hang pictures and where to put them. She is simply amazing!
-Jacque Herdzina
A "Spa-Like" Bathroom
I live in Wichita, KS and I needed to remodel my master bathroom. I contacted my sister, who lives in Omaha, NE for her designer - Marilyn's - contact info. I worked with Marilyn through phone calls and email. She worked well with my contractors,resulting in a "spa-like" bathroom. Everybody, including me, loves my bathroom. (They also have tried to copy it!)
- Carla Shepherd
We've been very pleased with her recommendations
...As a member of St. Margaret Mary parish council, I have worked directly with Marilyn on several projects at our church... Marilyn has a refined ability to match the appropriate design aesthetic to a particular architectural style; with a sensitivity to the sacred nature of the space. Quality and suitability of materials retain priority in her decision-making process. We've been very pleased with her recommendations and project outcomes. She is also very responsive during the design and installation phases. ...I highly recommend Marilyn for your project.
-Nick Manhart
Understood our vision and our budget and could not have done a better job exceeding our expectations
This is my heartfelt endorsement of the professionalism, creativity and customer service provided by Marilyn Hansen and The Designers. Marilyn and her staff are knowledgeable, versatile and up to date on all current design trends and provide well informed suggestions on creative materials and finishes to produce an outstanding result. Marilyn's incredible attention to detail and sense of style add to every project's success. The Designers understood our vision as well as our budget and could not have done a better job exceeding our expectations. I couldn't be more confident when I recommend Marilyn and her firm, The Designers, to my clients, business associates and friends.
– Madia, Bally Castle Homes
Marilyn is extremely knowledgeable about construction
My husband and I have had the privilege of working with Marilyn Hansen on two different homes over the past 10+ years. Marilyn is truly unique in that she takes the necessary time to get to know each client personally so that she can formulate suggestions that are appealing in achieving the perfect end results. Marilyn is extremely knowledgeable about construction in general which is a quality that sets her apart from the competition. Marilyn is honest, hard-working, and fully dedicated to her profession.
– Ziemba
The transformation has been stunning
I love our home thanks to you, Marilyn, and your staff. After living in our home for over 20 years, we recognized our home needed repair and updating. A match made in heaven ensued and has transformed our 80s-looking-home to cutting edge current. The transformation has been stunning from the complete overhaul of our kitchen, upstairs family room, our daughter's bedroom, and son's bedroom to the tweaking of our downstairs family room and upstairs living room. Marilyn, you were masterful in your guidance and when needed, you used what I had to rearrange a room or hang pictures of our own where needed. It is fabulous. I love the girls on your staff. Thank you.
– Barntsen
I am always amazed with her wonderful ideas
I have worked with Marilyn several times over the last 30 years and find her a true delight to work with. I am always amazed with her wonderful ideas on how to create, update and make our home a place to be proud of and get thoroughly comfortable.
– Grandsaert
My home doesn't look like it came from Pottery Barn
Great service and excellent results. For once my house doesn't look like it came out of a Pottery Barn catalog.
– McCrery
I should have her card at my front door since everyone wants to know who helped me
My husband and I undertook a major remodel of our condominium in 2006. Our first important decision was to contact Marilyn Hansen. We have remarked to each other dozens of times what a good decision that was. She saved us from ourselves! So many things (small and large) ended up being so helpful and saved us many dollars! Marilyn is different than many other designers in that she serves as the general contractor. When we needed a plumber and an electrician to show up at the same time, Marilyn got it done. Her crew respects her and she respects them. They are clean, fast, reliable, and follow up on any problems. We continue to be very happy with the results... Marilyn Hansen has helped me with several design projects over the years. I just moved into my new home and could not have done it without Marilyn's design and project coordination. I should have her card at my front door since everyone visiting my new home wants to know who helped me design and make selections. I love my home and know it really could not have been possible without the expertise, professionalism, and hard work of Marilyn.
– Steier
Every aspect of the project… was given her personal attention
My first encounter with Marilyn Hansen was in 1996 when I took a design class from her. I found her to be informative, interesting, and extremely talented. Unbeknownst to me at the time, I would be in desperate need of those qualities a few years later. My husband and I were being transferred back to the U.S. from an assignment in London, England. The condo, which I had purchased on a quick house hunting mission back to Omaha, was in need of renovation. While we were still residing abroad, Marilyn worked closely with us via phone, fax, and emails. Every aspect of the project; flooring, paint, lighting, fixtures and furniture was given her personal attention. It couldn't have been a smoother transition for us. Six years later, with the purchase of our current home, we found ourselves in need of her services once again and Marilyn expertly managed every detail. My husband and I have very much enjoyed working with Marilyn over the years, not only for her professionalism and expertise, but for the positive attitude she brings to every project.
– Boje
Unique and innovative designs for our hotels that meet the traveler expectations
I have been using The Designers for the last twenty years for both residential and commercial properties.  Our commercial properties include a portfolio of many branded hotels such as Marriott, Hilton, and Holiday Inn to name a few. The Designers and in particular, Marilyn Hansen, have come up with unique and innovative designs for our hotels that meet the traveler expectations.    We have received several awards and recognition for Outstanding Design for several of our properties.   Marilyn has also helped me on a personal level as well, with my French Country Home.   I have been impressed with the quality of furnishings she carries.  My home is not just decorated, but has the look of an upscale designer.  I have been very happy with her professionalism, overall talent and the passion she brings to any project.  I enjoy working with her and her team.
– Linda Skinner, Kinseth Hospitality
Works tirelessly to find the most creative, beautiful and cost effective designs for her clients
We have known Marilyn for forty years both as our friend and as our designer.  She has shepherded us through new home owner jitters and furniture buying; and then, through two major home remodels and most recently with a new home construction.... Marilyn works tirelessly to find the most creative, beautiful and cost effective designs for her clients.  We have trusted Marilyn's artistic ability to help us with large and small jobs on a limited budget.  She is always professional as well as being warm and sincere with her desire to make us happy.  We love her sense of humor and her quick wit. She has been known to break out in song just at the right time to settle nerves or lighten a mood.  We would never hesitate to recommend Marilyn Hansen to our friends and neighbors.
-S.Hoff
Highest focus on design… and true craftsmanship
We were very pleased with the outcome of our project! The tile and rug matched perfectly to the colors that were already in the kitchen and attached room. Most importantly, Marilyn and the tile installer, Peter, are of high character and some one you can trust to do the right thing with the highest focus on design to the smallest detail, and with true craftsmanship – that is very hard to find. It really feels good to know the job was done right and the finished product looks absolutely amazing. We would recommend Marilyn and The Designers to others.
– Bob & Kathy Marble
I tell people Marilyn protected us from ourselves…
Marilyn and her crew have worked with my husband and me several times over the last thirty years.  When we first bought our home she helped us do relatively inexpensive things.  Years later we did a major remodel with her excellent design.  We love our home and are so grateful to The Designers for their guidance.  I tell people that Marilyn protected us from ourselves.  We would have made big mistakes if she hadn't been there to help.  She is a wonderful problem-solver and functions as a general contractor.  She works with the very best tradesmen and the excellent workmanship shows.  We love The Designers!
 – Julie Livingston