1970s Kitchen Renovation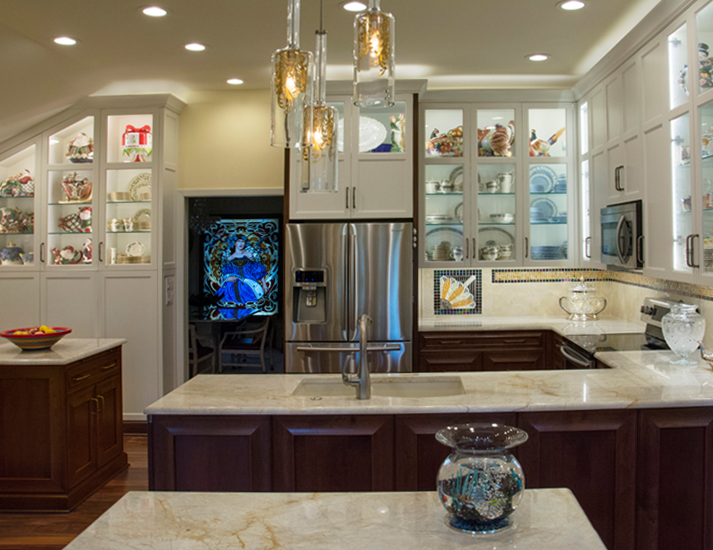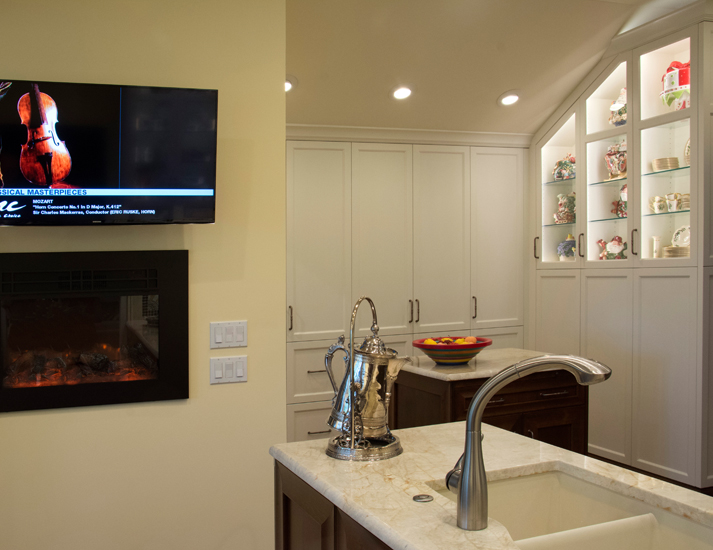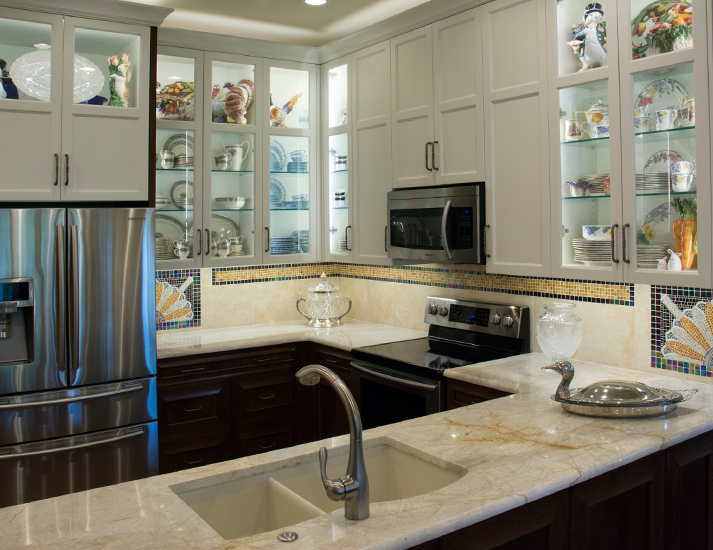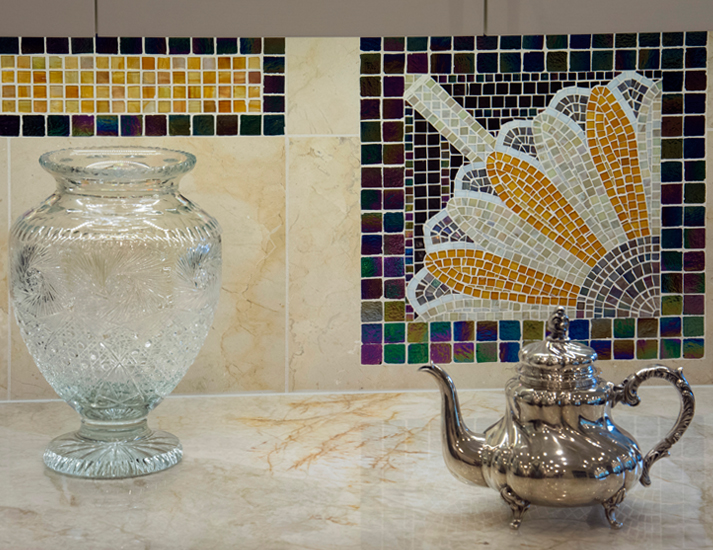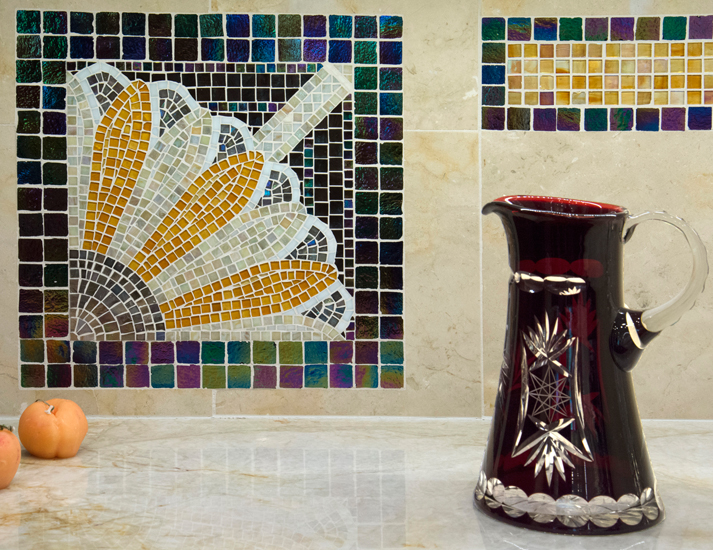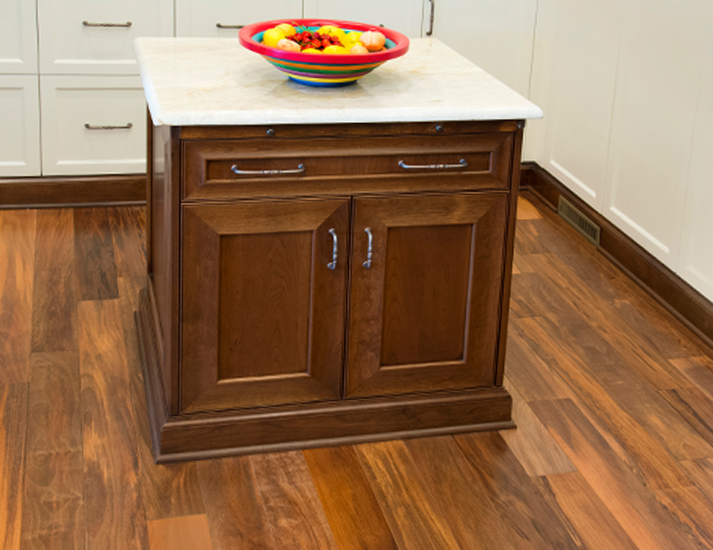 Remodeling a kitchen is more than replacing cabinets and adding an island. Improving the structure of the space can have added benefits.
We began the remodel of this space 44 years after it was originally built.  In this case, a leak from the ceiling revealed a bonus: extra space for a higher ceiling and much-needed space.
For this project,  beautiful Taj Mahal quartzite counters were used. Tile mosaics of Italian Sicis were hand-installed in the backsplash.
The island is convenient for caterers, and for meal prep. It has a special pull-out shelf that doubles its size. New, lighted display spaces were added, featuring glass shelves to complement the spacious feel of the room.
The result is a contemporary, open space that allows display of a lifetime of treasures, reflecting the owners' unique style and personality.