Bent Tree Residence
New Construction Project – Custom Home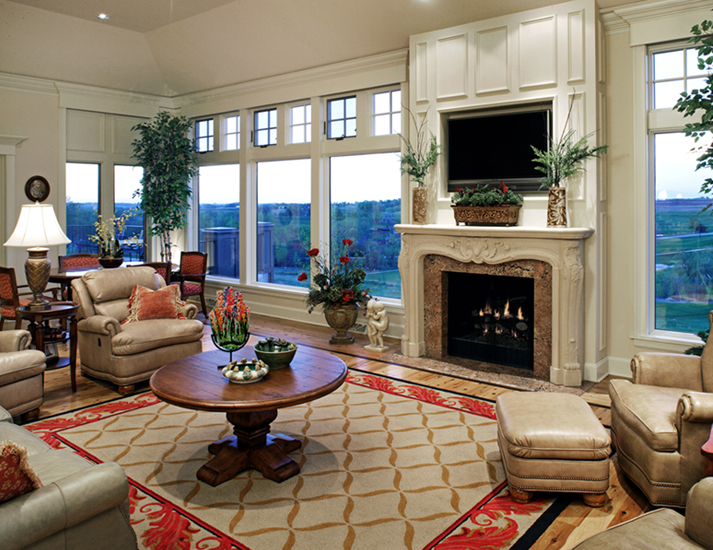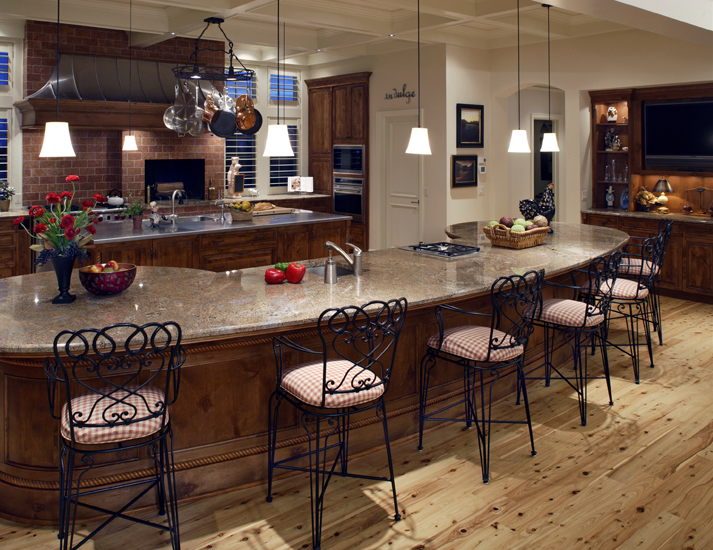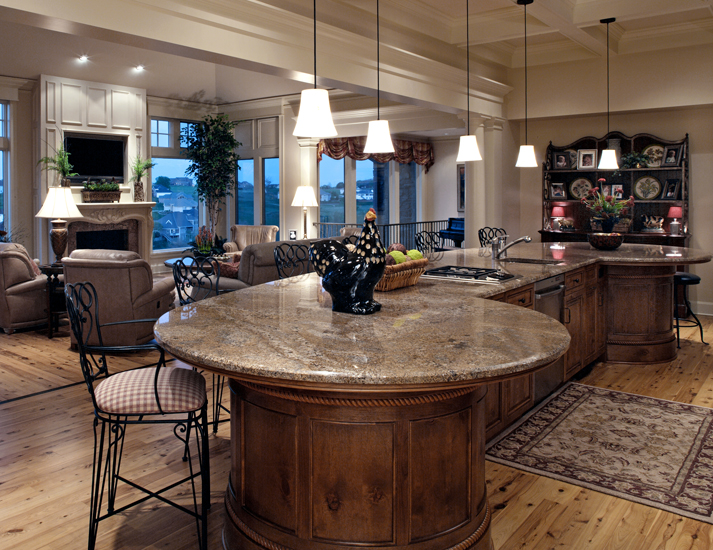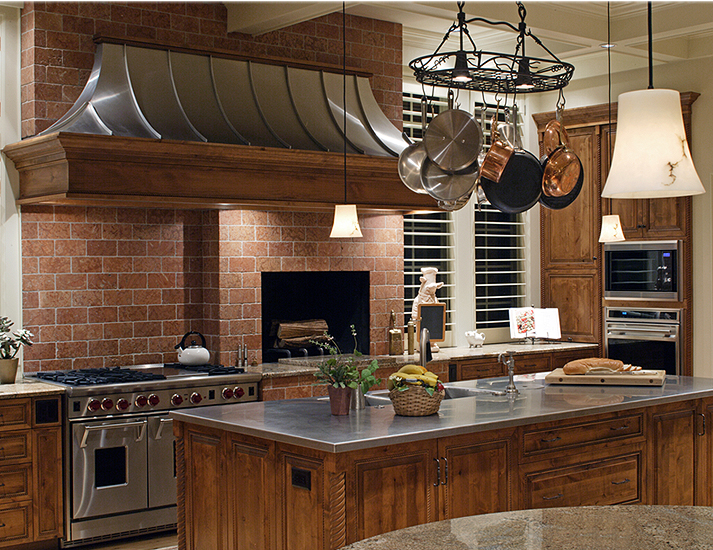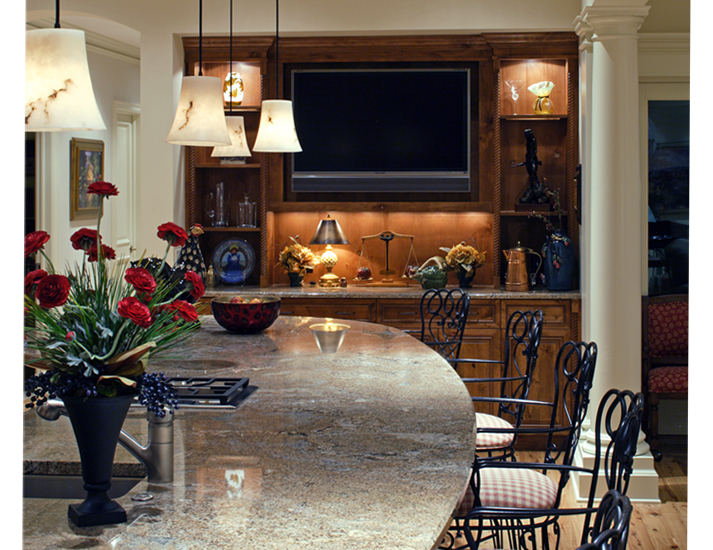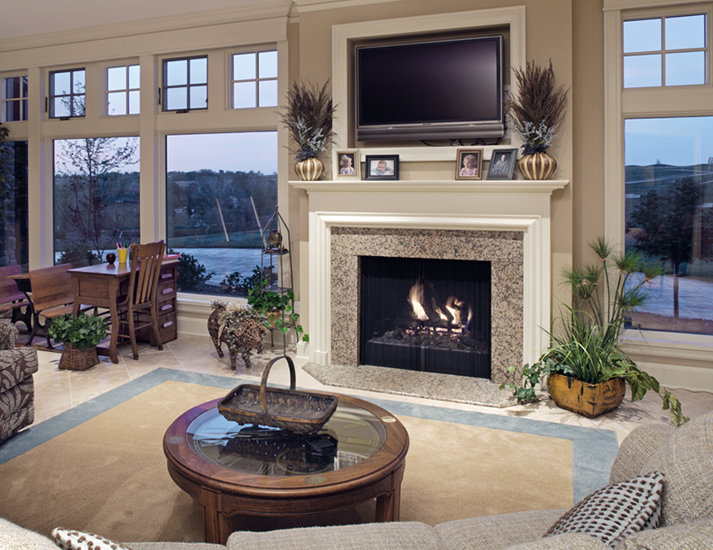 The design of this newly-built home in the Bent Tree Golf Course area was designed to be functional now, and as the owners advanced into their golden years. "Aging in place" is a concept that can be embraced with grace. With a love of entertaining and a casual lifestyle,  we were challenged to make space for a grand piano and many guests.
A stunning view makes this space even more appealing. To filter light, fabric, powered blinds provide privacy as well. They are hidden behind soffits with crown moulding.
In the kitchen, pegged-wood flooring adds texture. The cook's island with a hanging pot rack streamlines meal preparation. For easy cleaning, a rose marble tile in a brick-sized pattern gives the look of brick, without the difficult maintenance. The cooking area also includes a fireplace for cooking.
Several televisions in this space allow guests to watch the game, while also engaging in conversation with the chef.
The lower level family room features a view of the golf course along with the the warmth of a fireplace.