Iowa City Hilton Garden Inn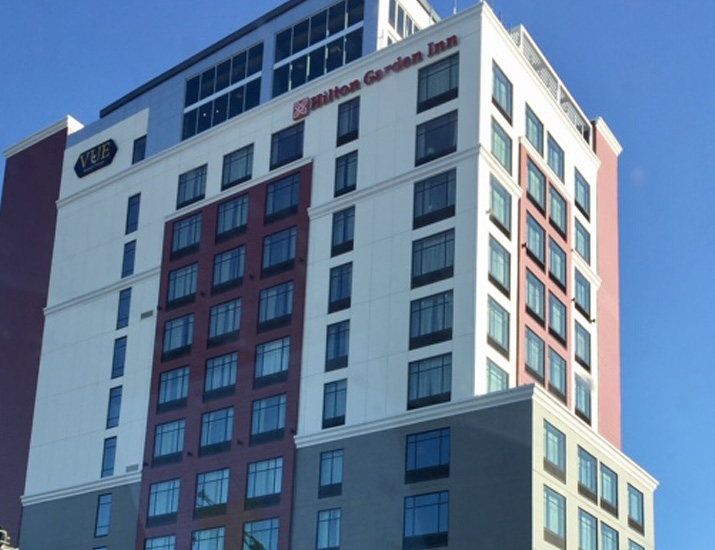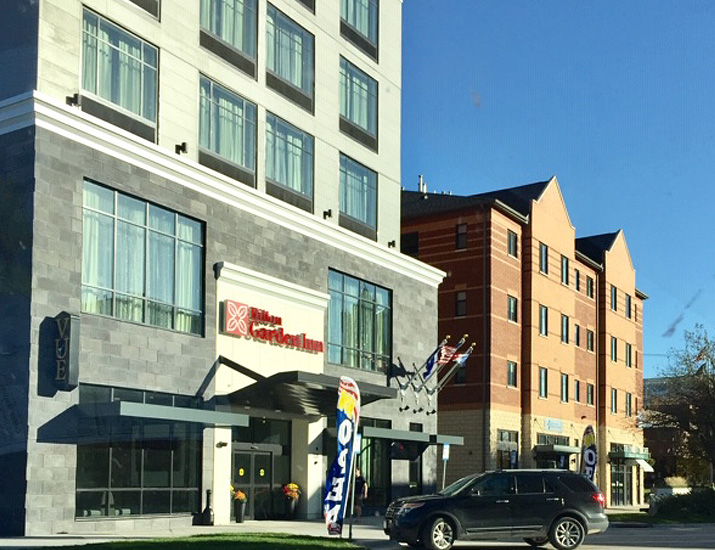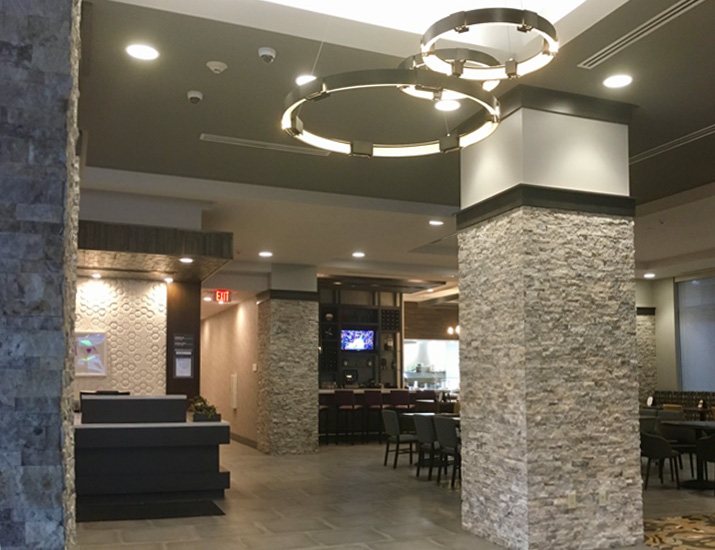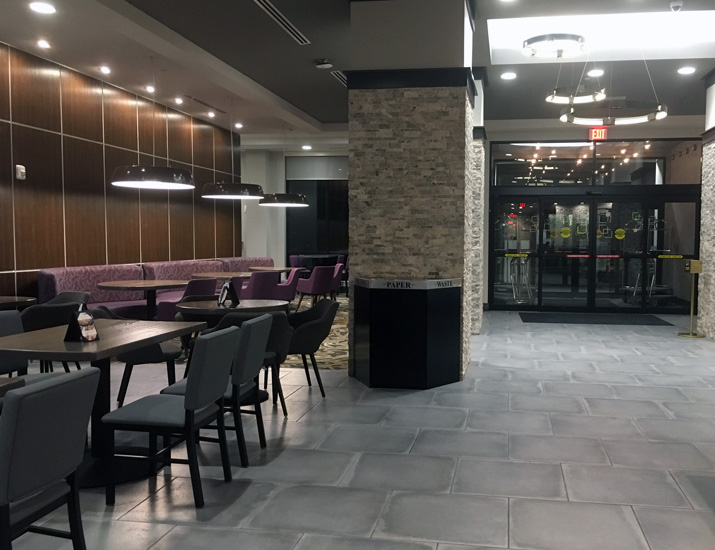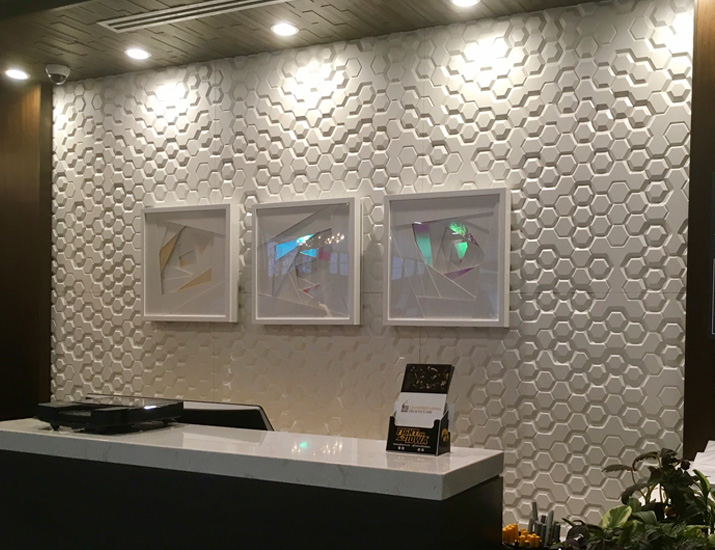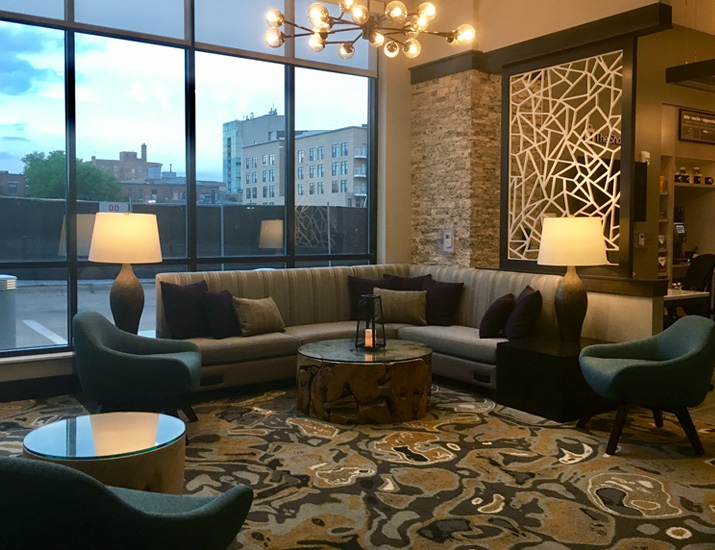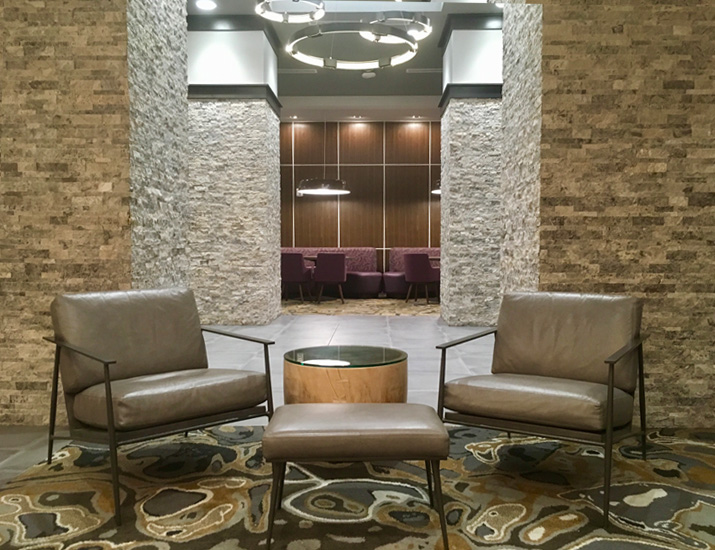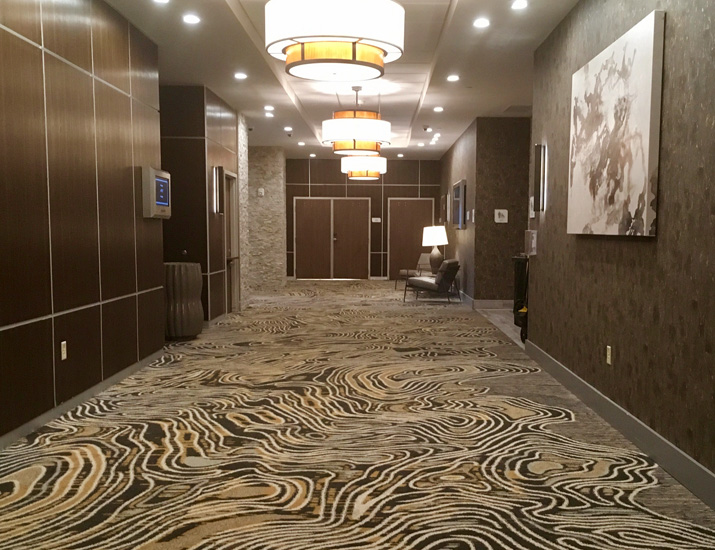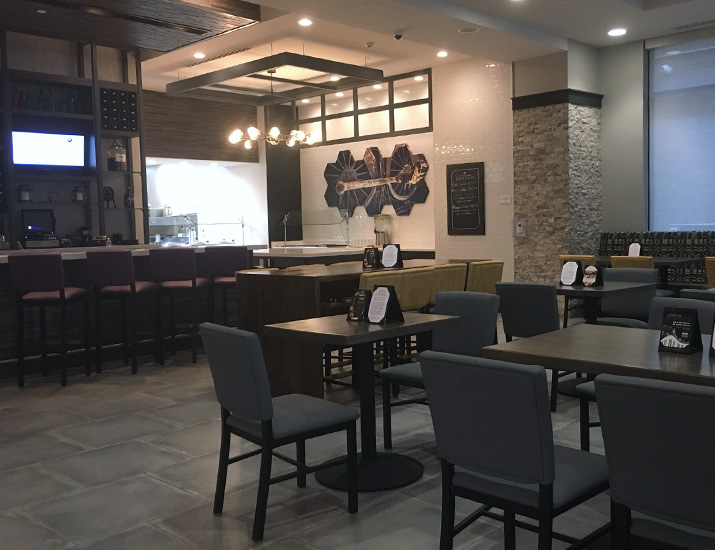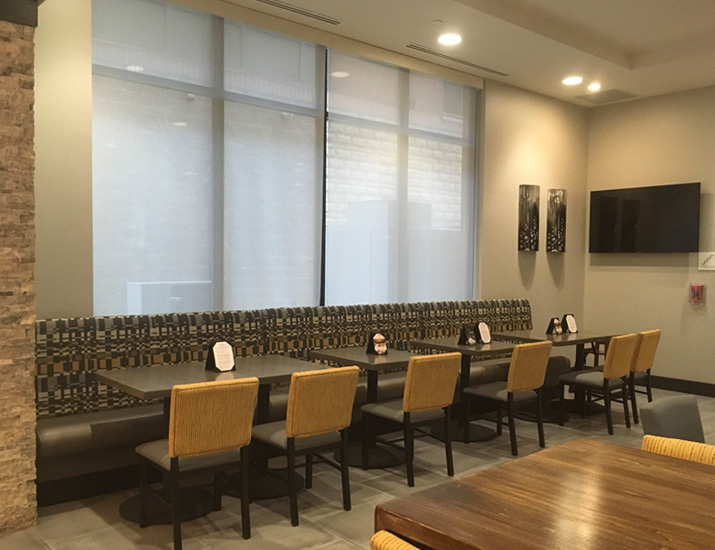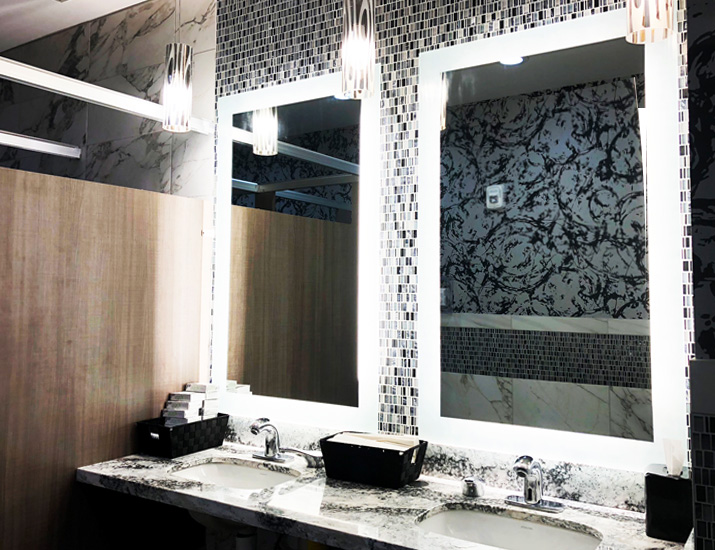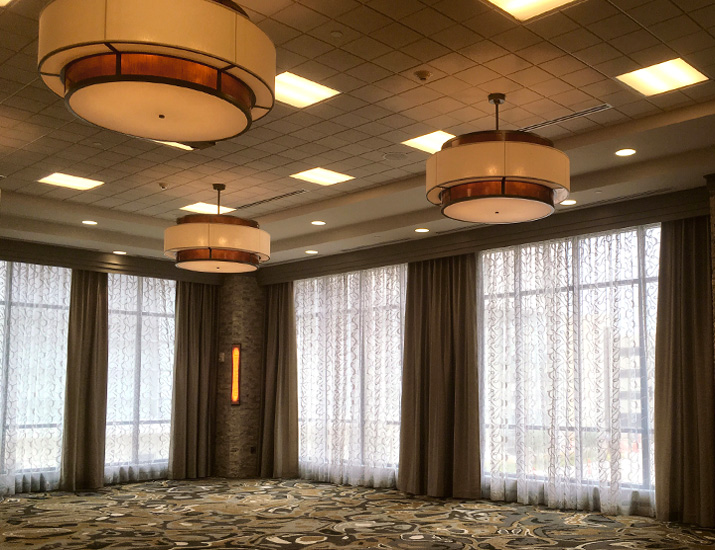 This beautiful hotel is located in the heart of the historic downtown area of Iowa City. The Iowa City Hilton Garden Inn is now the tallest building in the city at 12 stories high. It features a rooftop bar, ballroom and an attached parking garage. We were involved in this project from the ground up, starting from the blueprint phase. This project won a regional ASID Silver Award in 2018.
Our project was compatible with the Hilton Garden Inn brand style, but combines those guidelines with a dramatic Industrial approach to the interior design features. Stacked Quartzite stone embellishes the columns in the welcoming and exciting new interior.  Charcoal gray with the light Quartzite stone color and stark white dance in the lobby, accented by Aztec gold. Complementary colors of purple and teal complete the drama.
 A shatter screen divider separating the lobby from the marketplace is an exciting element that contributes to a sense of spaciousness in the minimal space.
The three-dimensional accent wall behind the front desk, combined with white quartz counter tops in the lobby creates a snap of dramatic contrast, adding freshness to what could be a drab grey interior. 
The foyer light fixtures are a more modern version of chandeliers, with creative LED lighting on the interior of bronze circular fixtures. The unique Charleston Forge pewter leather and wrought iron lounge chairs were chosen for a Pinnacle Award from the International Home Furnishings Association. 
The ballroom in this beautiful Hilton Hotel is a flexible space and is at ease for weddings,  Chamber of Commerce events and Rotary meetings. This is  popular room for meetings and entertaining enjoys continuous bookings on its schedule.  Its beautiful LED chandeliers can be dimmed for bridal elegance. The window treatments provide a beautiful vista of the city on two sides of the ballroom, and include blackout capabilities behind the exquisite sheers.