It used to be that pure white and beige tones were considered to be the timeless colors homeowners used to update their homes. The problem: these colors can be boring. On their own, a monochromatic color scheme in these shades does little to inspire or refresh a space. On the flip side, some homeowners use very trendy color combinations, such as black walls and red accents, which could be difficult to change later on.
Before deciding on a color scheme, do a little research. All major paint manufacturers publish palettes of colors they feel will trend over the next year. This is a good place to start: finding an on-trend but still neutral color scheme can be one way to update your home. Take a look at the furnishings you own (unless of course, you're planning a complete makeover). Which color complements or adds beauty to what you own?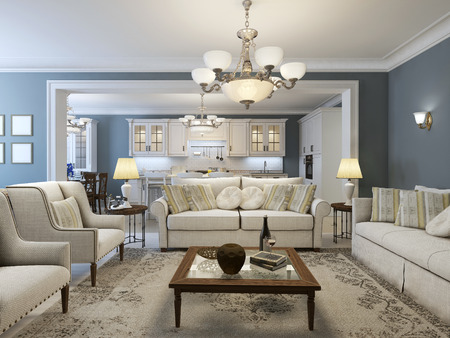 Beyond that, what's the color that you love? Your home is an expression of who you are. It's a very personal thing, and there's no reason why you can't use your favorite color as the basis for your color scheme or as an accent color.
Trending now are colors in the cool range. Color names such as Iceberg, Dutch Tulip, and Mineral Green give us a clue that these light, cool colors aren't as intense as a saturated color like Fire Engine Red, but offer a lightness and a refreshing feel to any living space.
If you feel that you're color-impaired and need help to make a tasteful choice, call 402-498-8777 for a consultation. Our specialty is creating relaxing and refreshing spaces. Color choice is one of the first steps to create the living space you'll love for years.