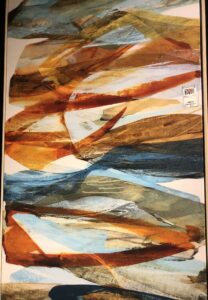 Color was everywhere at Market this year. Grey is gone. Now, rich tones of cinnamon, teal, and green are dominant.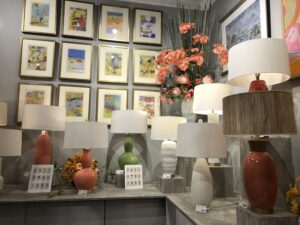 You can see in these wall prints a more jubilant feeling, from slashes and swirls of color that leap off the wall, to more primitive and abstract prints.
Lamps go for bold in this display. They're colorful, and many feature intriguing shapes and textures.