The recent hurricanes in Texas and Florida have demolished homes and put many businesses in turmoil. It is truly amazing that more people were not killed. As we watch the news unfold we are aware of the stress, misery and pain this calamity has inflicted on so many lives. The communities faced with rebuilding will be struggling to provide essential services and everyday necessities for life.
Many family heirlooms and antiques have been lost. Faced with the hardships of daily life, the loss may seem less important. Perhaps those treasures will be missed more acutely as people put their lives back together.
As an interior designer, these tragedies have made me more cognizant of how our interiors affect us. Studies have proven how much more productive we are in the work place when the interiors are more pleasing. This is true in the home environment as well. When a home is welcoming and comfortable, we are more at ease.
Organization and simplicity have become more prominent in our homes today. I believe these tragedies can make us more aware of our own personal lives and what is truly important. It reminds us to take stock of our own surroundings and make decisions about them.
This is a time for donating our nonessential furnishings to those in need and becoming more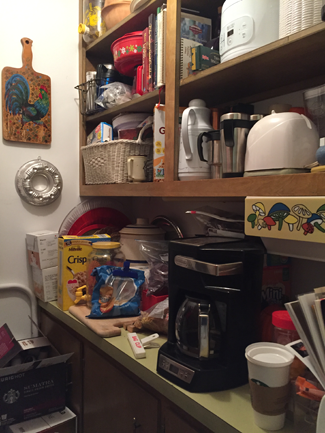 streamlined in our own homes. Assessing our current environment helps us become more focused on function as well. Yet, the beautiful things that bring us joy are also important. They add life and the human element we need to enjoy our homes. That personal touch is a form of self expression that provides individuality to our space.
Perhaps we can use these experienced as a nudge, reminding us to create an atmosphere in our homes that's serene and nurturing. The efficient and organized interior gives us more time to enjoy our space, living with just the essentials.
---
The need for donations goes on for months and even years after a disaster occurs. Here are two ways to donate, with 100% of your donation going to the charity of your choice:
Catholic Charities Hurricane Relief
You can donate to a number of charities through PayPal.