Nebraska has been waiting much too long for spring. Looking back two years ago at this time, the daffodils were up and the trees were starting to flower. My daffodils are still hiding. As they say, "It's been a long, cold, lonely winter."
I've had a few people ask me how to change their home to reflect the seasons. So, this post is about giving you uplifting ideas to bring the feeling of spring into your own home.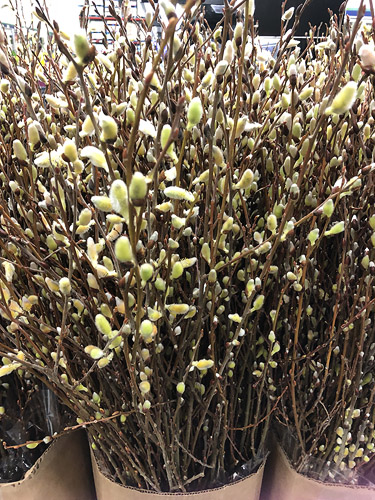 First, consider bringing spring from the outside in. You can do this easily by using branches and bushes you may need to trim anyway. Cut long stems from outdoor shrubs, and place them in large vases until their small, springy green leaves burst forth.
Pussy willow branches, tall and fluffy, can bring a sense of exuberance into your rooms. Don't be afraid to go large-scale. Even large branches of forsythia, standing tall on your dining table in all their yellow splendor, are something you can easily find in early spring. You may discover them in your neighborhood or your own back yard.
We're celebrating the season of freshness and new life, and the most important thing is to bring that into your home. Don't be afraid to cut a few of your garden tulips, but do leave a few outside. Those you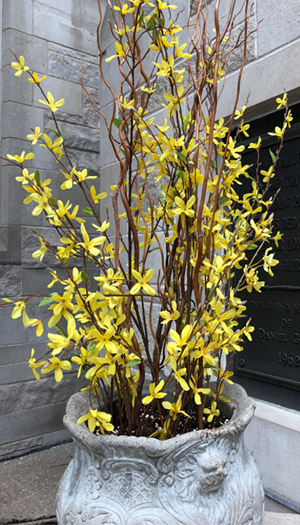 bring inside will last longer if you slide them into the refrigerator when you're heading to bed. The cool makes them last a little longer. Some people are pretty disappointed when they discover the tulips still blooming outside, but those they brought inside have passed their prime.
Open the windows and let the fresh air in. Take those extra comfy, cozy blankets and put them away until autumn. You will discover leaning toward lighter, more airy fabrics is refreshing. I even suggest seasonal accent pillows, just for spring or summer time. It's an easy and inexpensive way to lighten up the upholstery in your rooms. In the past, slip covers were intended to cover hot velvet upholstery during the summertime, but consider using them in light colors for spring.
In earlier times, people wanted a Beach house atmosphere.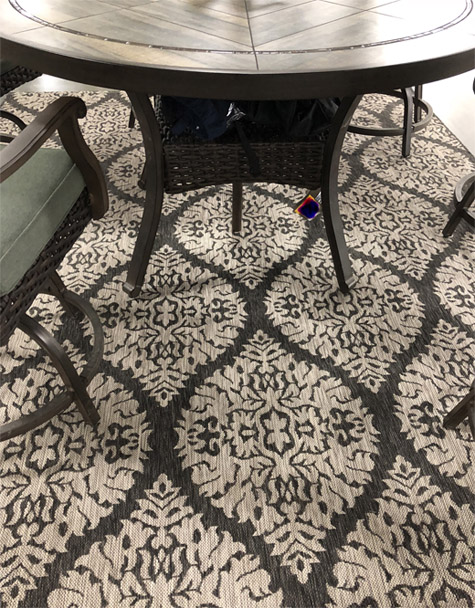 Rolling back heavy rugs, they replaced them with lighter-weight rugs of sisal. Perhaps no rug at all would work, or smaller, light-colored rugs could set the mood. If you are interested in getting a rug for your room though and are still unsure what to get, then it might be a good idea to check out something like Bazaar Velvet to give you some more inspiration on what you could do. When it comes to your flooring when staging your home, you'll want it to be as clean as possible. Bissell provides products, including vacuum and steam cleaners, that are perfect for keeping your home looking immaculate.
Windows are the soul of a room. Pull the draperies back on your windows. In spring, you no longer need to protect from winter's drafts. Consider shades, like these grass cloth shades, that bring the look of a sunroom into your home.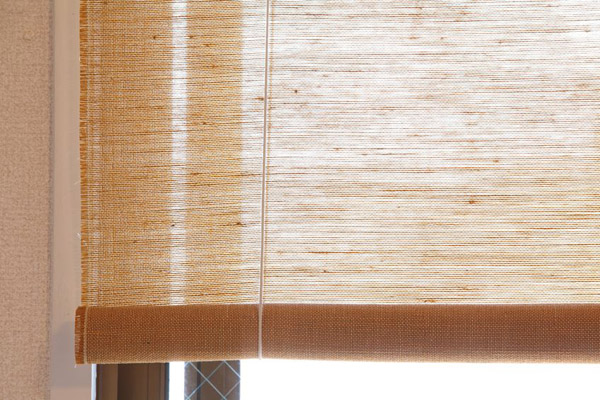 Relatively inexpensive as window coverings go, shades like these can be a great answer to fresh decor. They now come in various fabrics and textures. Some even resemble bamboo or textured woven fabric.
Using shades for sun control and privacy allows draperies to hang as accent panels on your windows. You need not go to the expense of covering every window with shades. Select one room where you think the effect will be most beneficial.
Give your dining room a picnic look with a checked tablecloth, and tulips or daffodils for that time when you're entertaining. Now is a time to think about the carefree style you'll have moving into summer. It's time to transition: bring spring and summer into your home now instead of waiting for June. Extend the seasons! Start with April and open your home to spring. Even if it's a little snowy outside due to our unpredictable weather, it will lift your spirits. Who needs winter more for than three months?
Smile: The sun's out and its spring in your home.