If you are old enough, you might remember the knotty pine paneling found in rec rooms and basements in mid-century homes. We've come a long way since then, and wood paneling of many types and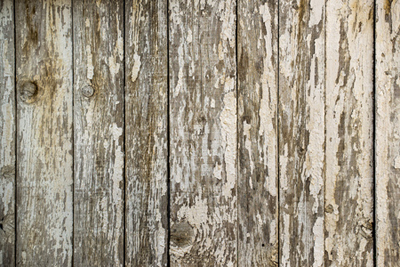 materials has found its place once again for a variety of uses.
On-trend is the use of reclaimed wood on walls. This rustic look is at the higher end of the cost scale, but lends a unique touch to a room that will never be like any other. Installed horizontally or vertically, the wood is sanded and often has a minimal finish. While some people prefer the natural wood look, others may want to whitewash this wood for a more weathered appearance.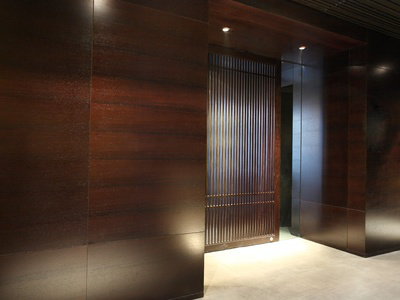 Dark walnut, often installed horizontally, is being used for accent walls. Those going for a luxurious look may want to use it in entryways, dining rooms and even in the master bedroom.
Just because there is a trend, however, doesn't mean these are good choices or that they will stand the test of time. One of our tasks as Interior Designers is to help our clients think through their design desires. If you added a dark wood wall to a room, would the room look cozy, or would it look cramped? If you changed your mind in five years, how hard would it be to change the appearance of that paneling, or even remove it? And then, how would you feel about your initial investment?
We know of one woman who spent many months removing wood paneling strips installed by a previous owner on a twelve-foot-high wall. Because of the application method, the only way to remove it was with a hammer and chisel. This is not the type of DIY challenge we want our clients to face.
It's easy to visit a home improvement store and be thrilled with the possibilities. After all, we all want our dream homes, don't we? You  can have a home with a look of luxury, or whatever style you desire.
Our job is to help you achieve your dream, and prevent your project from turning into a nightmare. This doesn't mean you can never have wood paneling or that all dark woods are bad choices. We can help you think through the pros and cons of your choices, and even suggest alternatives that will save you time and money… and give you a look you'll be satisfied with for years to come.

The Designers specializes in creating your dream space. Call 402-498-8777 today for a consultation.