Coronado Condo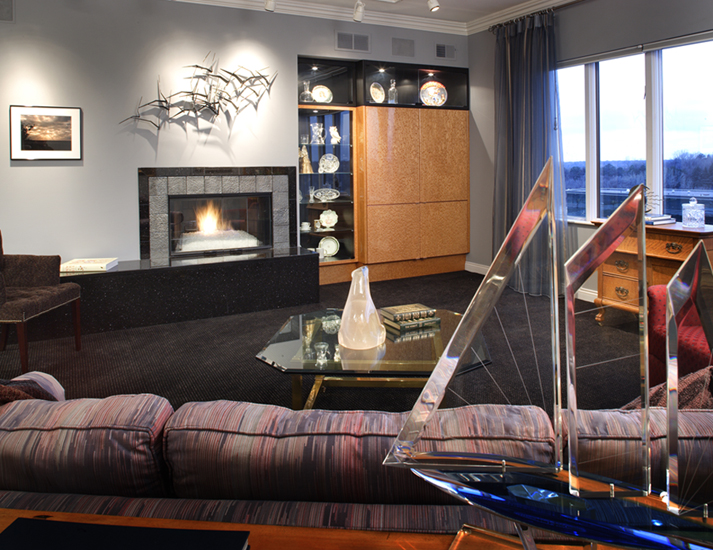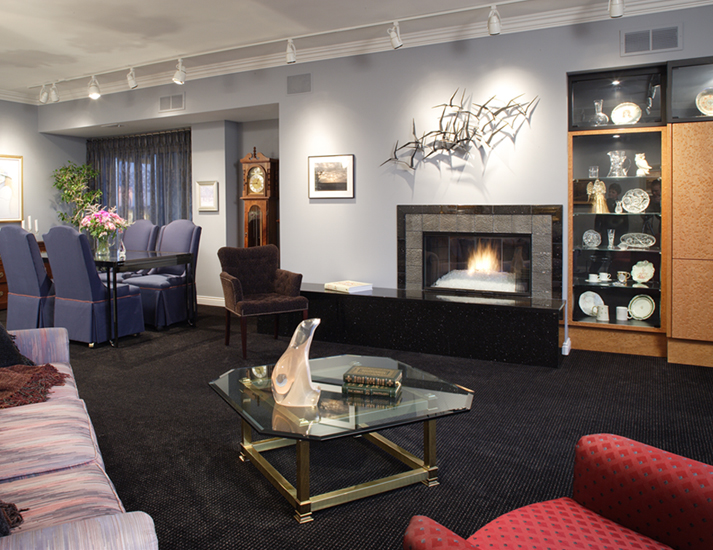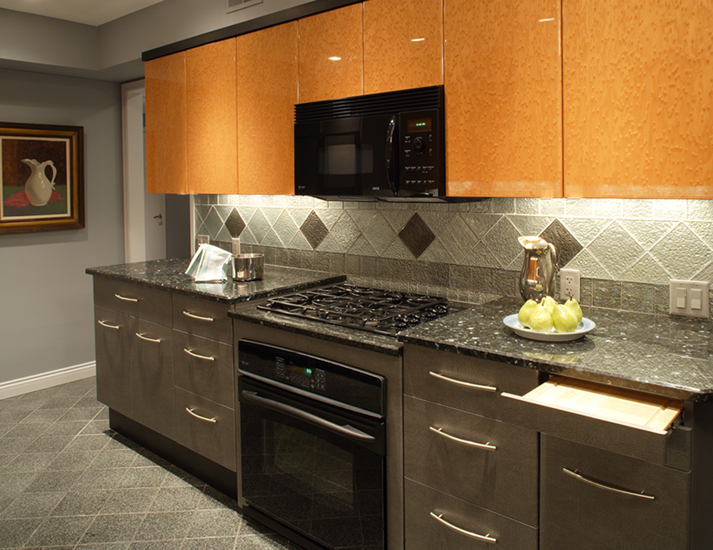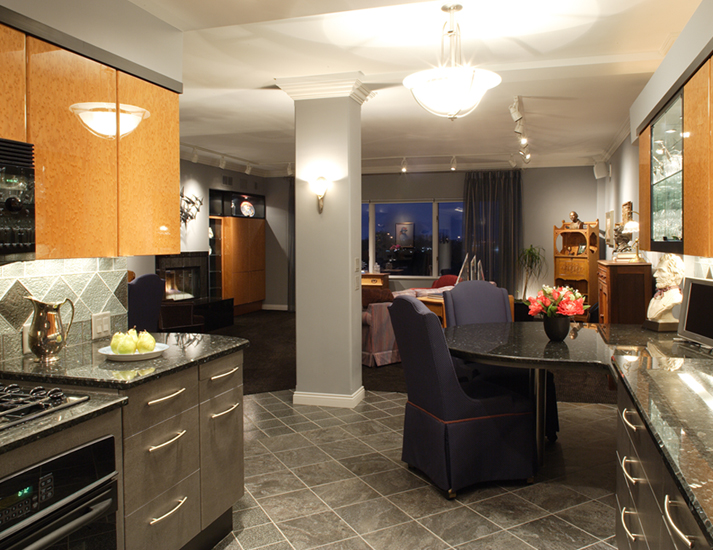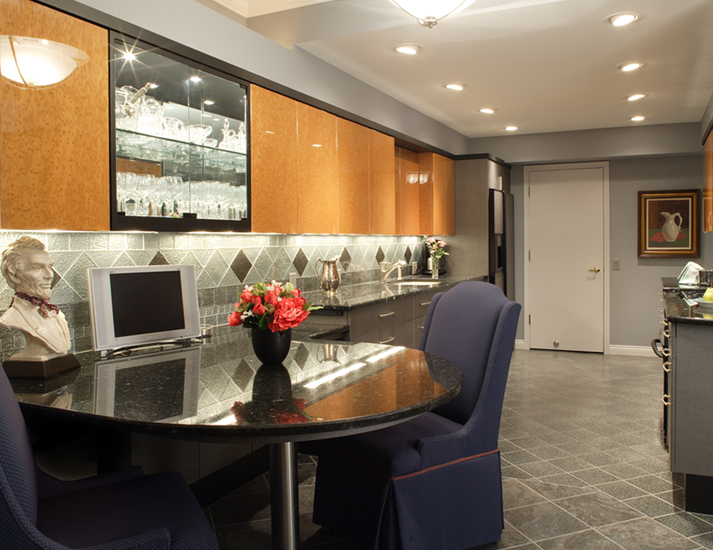 A dated and inefficient condo needed an update, so The Designers stepped in. The renovation required consideration of accessibility issues. A short, dense carpet was needed due to the client's restriction to a wheelchair. Although the clients loved contemporary design, their collection of treasured, inherited antiques needed to be kept in mind. It was extremely important to integrate those into the interior.
The first design issue addressed was the fireplace: it was difficult to see because it was long, narrow and close to the floor. The Fire & Ice fireplace style is framed by silver glass tile and black granite. Claxton Fireplace was adept at raising the fireplace hearth and installing the new glass flame design.
Antiques are beautifully displayed beside the Bird's Eye Maple television cabinet. The new maple tones allowed us to incorporate the antique wood pieces our client inherited.
In the Kitchen, the original cream colored laminate cabinets were removed and replaced with high-gloss Bird's Eye Maple for the upper cabinets and more durable laminate for the lower cabinets. New counter tops of granite were complimented by glass mosaic tiles of silver and grey. An effort was made to salvage the existing floors. Searching the market, we located a water-blasted granite tile that matched the ceramic tile.
The range was designed to work from a slightly lower level as an accommodation to our client.This, and a higher toe kicks improved the Kitchen's wheelchair accessibility for cooking and freedom of movement.
In the Living Room, the spectacular night view of sparkling city lights is repeated in the interior by using charcoal tones and variations of grey. Sparks of color and dramatic track lighting give the client's personal antiques their own eclectic touch.
The Designers recently revisited this space to add some accessibility features and refresh the space. The classic design is only improved by these additions.