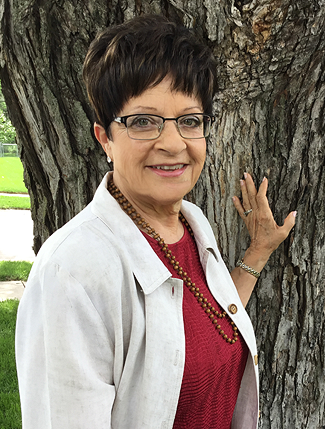 More about Marilyn S. Hansen, FASID, IIDA, Owner, Lead Designer
Marilyn Schooley Hansen, FASID, IIDA has more than four decades of experience in the profession of interior design. She is the most experienced Interior Designer in Omaha, Nebraska. Her areas of expertise include:
NCDIQ Certified

Commercial/Hospitality Design

Residential Design

Project Rendering

Restaurant Design

Market and Design Trend Knowledge

Millwork Design/Storage Design/Organization
Since founding and incorporating The Designers in 1980, Marilyn has participated in many professional activities and gained many honors.
Honors and Awards
> Recognized for more than 30 residential design and commercial design projects by the ASID Nebraska Chapter.
> The Designers was voted Best Interior Design Firm in Best of Omaha 2023.
> Named  Omaha Magazine's Best Interior Designer for five consecutive years: 2023, 2022, 2021, 2020 and 2019. Winner of many Best of Omaha Awards between 2011 and 2020.
Professional Activities
Redesign of the Roundy Center on Woodbine, Iowa

Advisory Board for Nebraska Governor's Residence

Chairman of the renovation of the Nebraska Governor's Residence, 1997-1998

Designated as Fellow of ASID 2001

Participation in every ASID Symphony Showhouse to present

Street of Dreams homes for the Metro Omaha Builders Association

First to pass the NCIDQ exam in the State of Nebraska in 1975